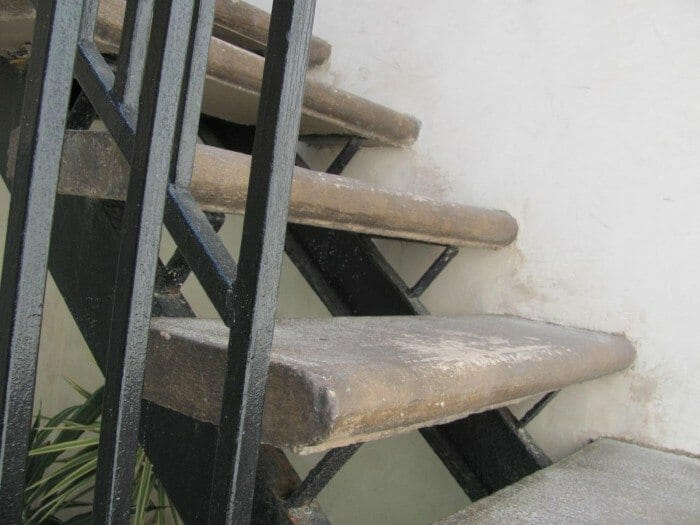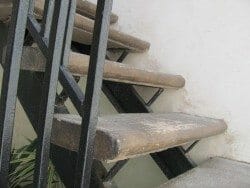 Precast steps have been in use for many years and are in general a low cost maintenance item. The majority of the maintenance is usually centered on the metal rails and railing, with the biggest issue being the maintenance of the paint to prevent rusting.
Yearly check-up's
Once a year a maintenance and safety check should be performed to see if there are any areas that need painting and/or if there are any welds that have cracked or broken loose which need re-welding. These are easy and inexpensive things to fix.
The second thing to check is the condition of the precast concrete steps themselves. This is more critical. If they have cracks, exposed rebar or the welds have broken loose from the concrete, then it is important that a professional precast stair company be consulted to see if the steps are safe or if there should be some form of repairs done.
Who to consult? Step / stair contractor.
Should welding need to be done, then a welder would be the one to contact. If steps need replacing, then a pre-cast stair contractor. General maintenance often is done by a qualified handyman or contractor.