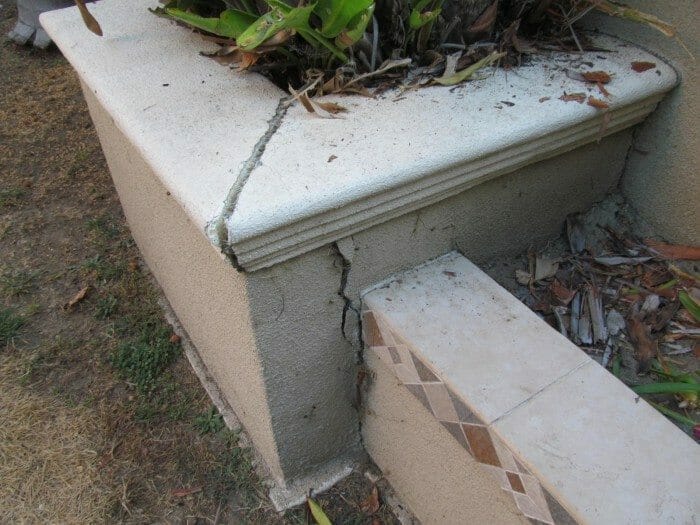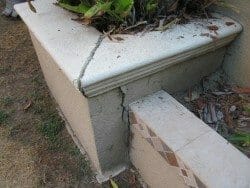 Planters crack fairly often. The good news is that they are generally easy to repair, and if you don't repair them right away, nothing will be lost. This is basically just a cosmetic issue.
Not structural
The majority of planters are not built to be structurally strong, therefore they crack or damage easily. As a homeowner, plan on doing maintenance and repair on the planters from time to time.
Amazing roots
Plant and tree roots are often the culprit in planters cracking. Some roots can put hundreds or thousands of pressure on planter walls. Even driveways, walks and foundations will crack under the stress of roots.
Remove it?
Planters that are against a home's wall where moisture may migrate through should be checked to see if moisture is getting into the homes wall cavity.
Check the interior wall near the planters location for moisture stains or musty odors. If there are stains or odors, then it would be a good idea to repair any damaged areas and to check for possible mold or mildew.
Give some thought to removing the planter, just to be on the safe side.
Who to consult? If the planter is brick, stone or block: then a masonry contractor.
Home owners often prefer to fix their planters themselves. If not, they will often use a carpenter for wood planters, or a mason for brick, stone or block planters. Many handymen will do this work as well.