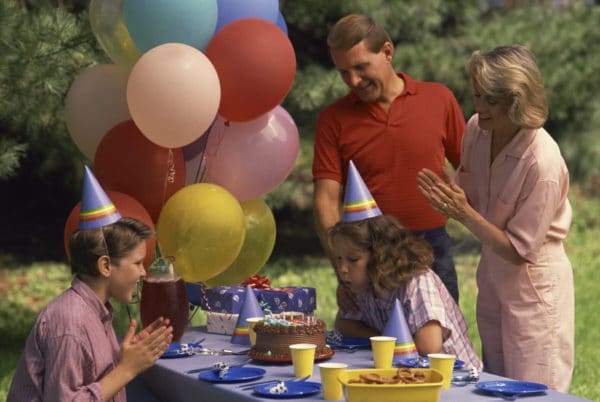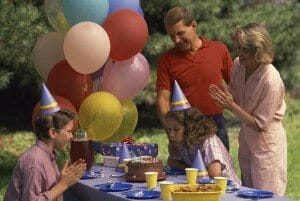 Kid Safety
Fountain sections are often loose or not well secured. Check yours.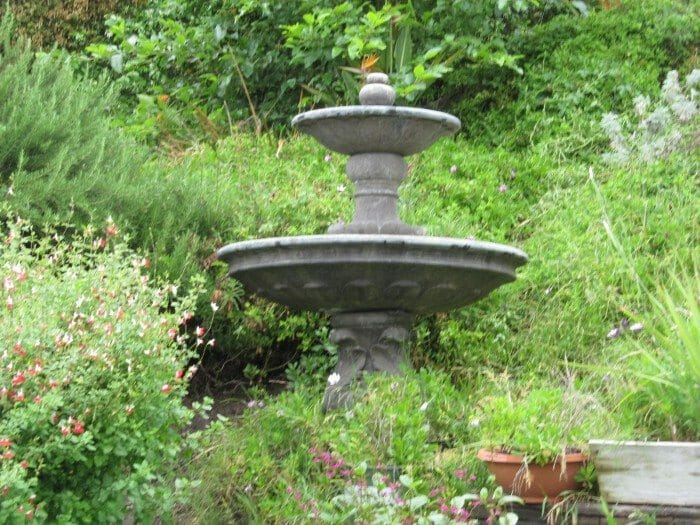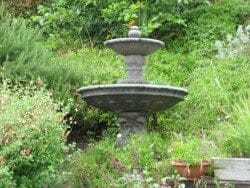 Imagine that your having a party and an 11 year old and a 4 year old are playing around or climbing on the fountain, and one of the loose sections tips over onto the child's foot. You will not only have an upset and/or hurt kid but a dismayed parent.
When you think of the possible risks, securing the loose sections so they do not easily separate or fall, is not a bad idea.
GFCI protection
Water and electricity do not play well together.
Check to see if the fountain or waterfall's electrical pump (and any lights) are plugged into a GFCI protected outlet / receptacle. If not, it would be a good idea to replace the existing outlet with a GFCI outlet. It is inexpensive, easy to do and a wonderful safety up-grade.
Landscapers, some Garden Center stores and electricians.
Loose sections of fountains are usually corrected by landscapers, qualified handymen or the home owner themselves. Electrical changes or improvements are usually done by qualified handymen or electricians.