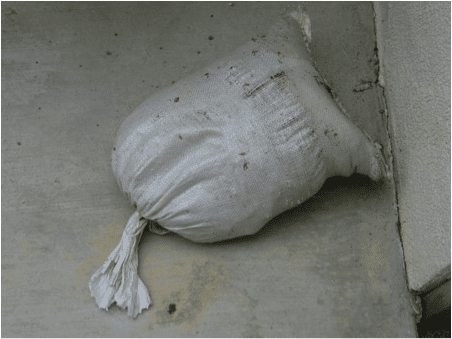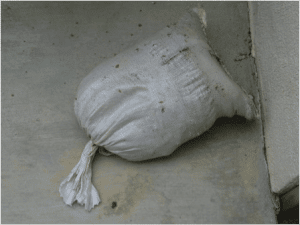 Sandbags lying about a property are usually a sign that there is a drainage problem. Most drainage issues are easily corrected. Chances are that when the home was first built, the drainage was fine. However, over time as landscaping, walkways and patios were added, things changed. So what was originally perfectly good drainage, now needs to be improved in some areas.
Nearly every property that has had landscaping work done has lost what might be considered ideal drainage. Many home inspectors will tell you that 95% or more of homes they inspect do not have ideal drainage. Therefore, the buyer has to make the decision whether to live with the existing drainage or to improve it.
Word of caution
If it appears that water is entering the house because of the drainage, then it would be wise to look over the cause of this and try to determine if it is an easy fix or not. Consulting with landscapers and drainage specialist will often provide a buyer with a number of ways to improve the properties drainage.
Generally Landscapers are the ones who do most home drainage projects.
Home owners will often handle the improvement of drainage themselves. Under a few conditions they may need to have a landscaper get involved. Other contractors or engineers may called if the need arises in complex cases. However, the home owner or landscaper will handle nearly all drainage concerns.