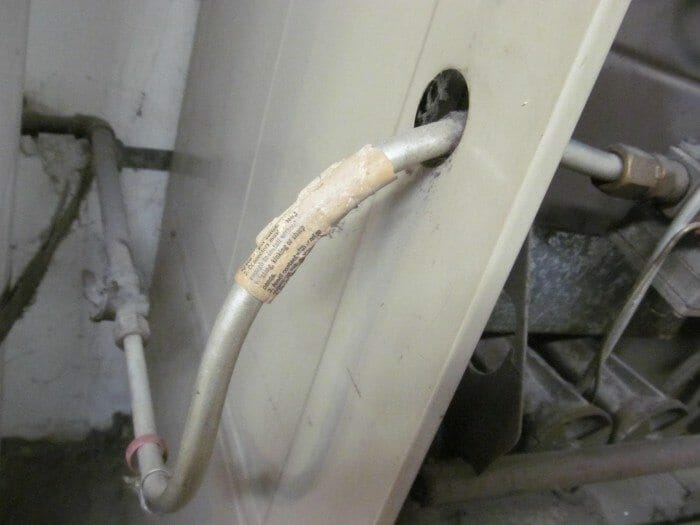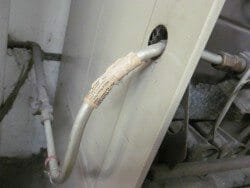 Building departments  may allow aluminum tubing to be used as a supply gas line to the furnace provided that the gas supply is not considered corrosive to the material. Having said this, there are a number of building jurisdictions where this is not allowed anymore. There are millions of furnaces that have aluminum tubing and they have functioned safely. To know if the gas being supplied is ok and the tubing is acceptable in your area, just call the local gas company or a qualified plumbing contractor.
Tubing occasionally cracks at the fitting connections
A second concern about rigid aluminum tubing is that when bumped or hit, then it may crack at or near the fitting / connection areas where there is additional stress from the compression fittings.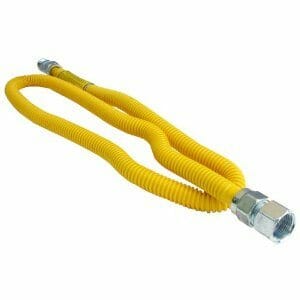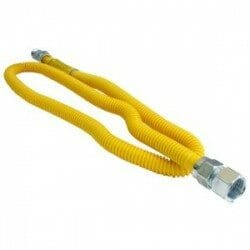 Replacement
A flexible coated brass or stainless steel gas line is often recommend to replace the aluminum tubing.
Avoid uncoated brass lines for they are a safety concern. If the existing line is over 20 years old, it should be reviewed for safety or possibly replaced
Who to consult? Plumbers and qualified handymen.
DIY home owners can replace the gas line themselves. Plumbers and qualified handymen normally can do this type of work easily.