Natural gas furnaces with cracked heat exchangers may leak carbon monoxide fumes from a crack in the heat exchanger. Carbon monoxide gas is odorless and poisonous gas, that humans cannot smell or sense. It may result in illness or death.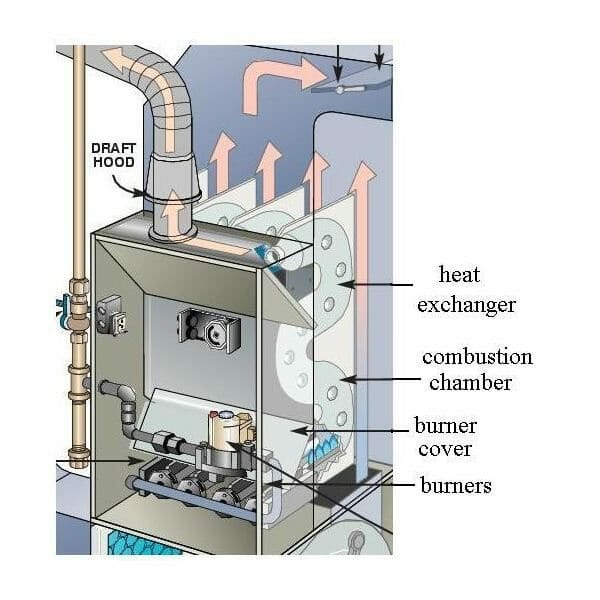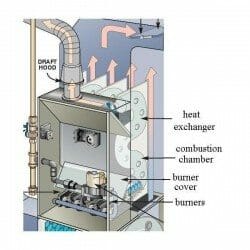 The heat exchanger is the metal wall or tubing that is heated up when the burners are lit. It separates the poisonous gases from the air that is circulated through the house. The interior of the heat exchanger permits the toxic flue gases from the burners to exhaust out through the furnace flue.
Basically, if there is a crack in the heat exchange, carbon monoxide air may get mixed with air that is circulated through the house and this can be a serious health risk.
Do Not Use the Furnace
A furnace with a cracked heat exchanger should not be operated. A licensed HVAC contractor should be consulted and the unit reviewed prior to any use.
Who to consult? HVAC contractor.
HVAC contractors, sometimes found under furnace contractors, can usually determine if there is a cracked heat exchanger or if there is the presence of carbon monoxide.