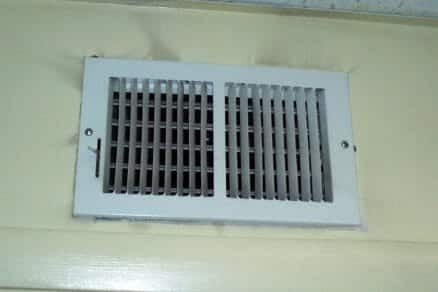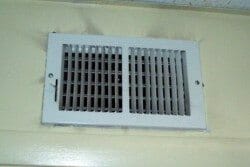 Common causes
Stains at supply grills are generally not a major concern and the cause can usually be corrected easily.
Dark type stains
Dark type stains around supply ducts usually is from dirt or soot. When there is not a filter or a clean filter, then dust and other particles in the air tend to accumulate near the supply grill. Other contributors to these stains:
The furnace is not operating properly
Lots of candle or cigarette smoke is in the air
There is an oil fired furnace
Even cooking fumes and grease get re-circulated.
Occasionally the stain may be related to moisture. If so, mold and mildew may develop over time.
Moisture type stains
May be warm attic air hitting the cold AC duct, condensing and staining the ceiling or wall.
Warm moist humid air in the house, hitting the cold A/C supply grill will also create condensate.
Who to consult? HVAC contractor.
HVAC contractors are best qualified to determine the causes for stains, and if necessary to make adjustments to the furnace burners or other work, should it be advisable.