A/C Not Centered On the Pad: Check the Air Conditioner Refrigerant Line for Damage
Home » Furnaces, AC's & Fireplaces » A/C and Cooling » A/C Not Centered On the Pad: Check the Air Conditioner Refrigerant Line for Damage
Last Updated:
May 4, 2021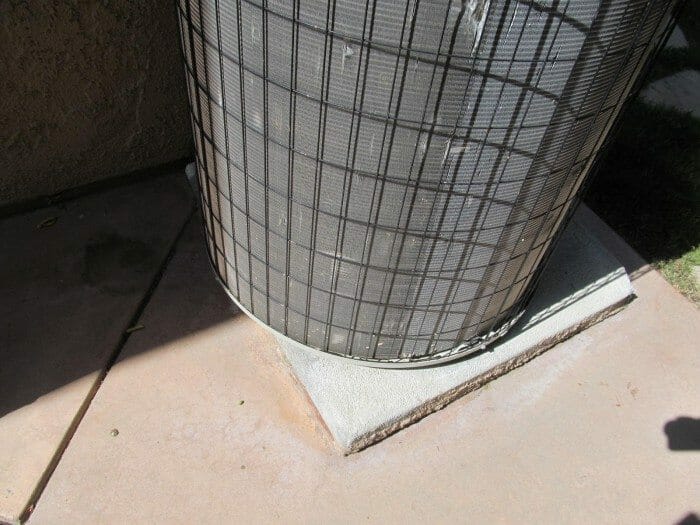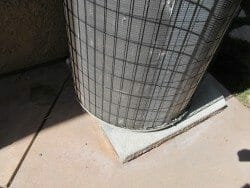 Vibrations from the fan and condenser may result in an A/C unite slowly changing position. Contractors may say the unit is "walking" off the pad, meaning that it is slowly shifting or vibrating off of the pad.
Correction
If there are no straps holding the unit in place on the pad, then adding some straps will usually correct the issue. Units that have hold down straps should be checked to see if the straps have come loose or rusted through. If so rescuer the straps or replace the damaged ones.
Level pad?
Check the pad to see if it is level. If not leveling the pad may help correct the condition.
TIP   Add anti-vibration pads – Makes for a quitter back yard or atmosphere and help reduce the unit from shifting.
Adding these pads will reduce or dampen the noisy that comes with running the A/C unit.
Who to consult? Air-conditioning technician.
Generally a HVAC contractor / air-conditioning technician will center a unit quickly and easily.