Pitted or deteriorated slider door aluminum tracks
Home » Exterior » Exterior Doors » Pitted or deteriorated slider door aluminum tracks
Last Updated:
May 4, 2021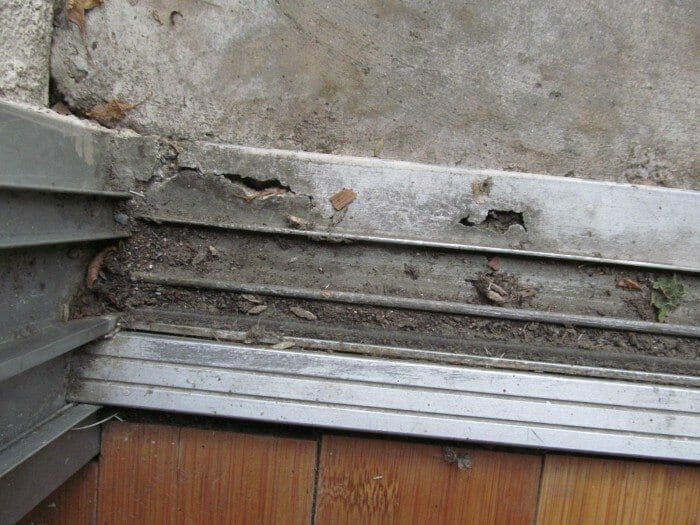 Older homes with aluminum threshold on the sliding doors often have pitting or deterioration of the aluminum threshold. This is very common and is usually caused by an alkalinity in the concrete. At times this may be brought on by calcium chloride in the concrete. Normally an owner will clean the track and leave it as it is or do limited repairs on the threshold.
If the threshold is badly damaged, then the threshold can be replaced. Some buyers may be thinking of upgrading or remodeling in the future, if this is the case for you then that is a good time to replace the existing slider and threshold.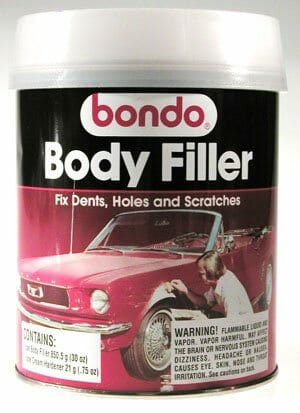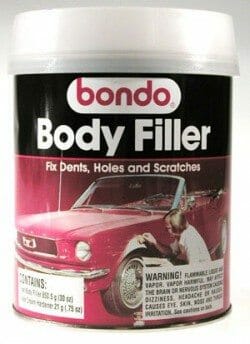 Bondo for Metal and Aluminum
One of the main products used to do limited repair and touch-up of a threshold is Bondo. Prior to applying the Bondo, be sure to clean the track well and read the instructions on the Bondo can.
Who to consult? Door contractor or handyman.
Deteriorated slider tracks can be repaired at times by home owners. Door contractors and qualified handymen will often do this work as well.