Trip Hazards In A Home: Safety Issues for Owners, Sellers and Buyers
Home » Interior » Floors » Trip Hazards In A Home: Safety Issues for Owners, Sellers and Buyers
Wires, wrinkled carpet and cords across floors create trip hazards.
Electrical cords and cables
One third of home fires result from electrical extension cords. Now, add the risk of tripping or falling and it's clear that it is wise to eliminate electrical cords across floors and doorways.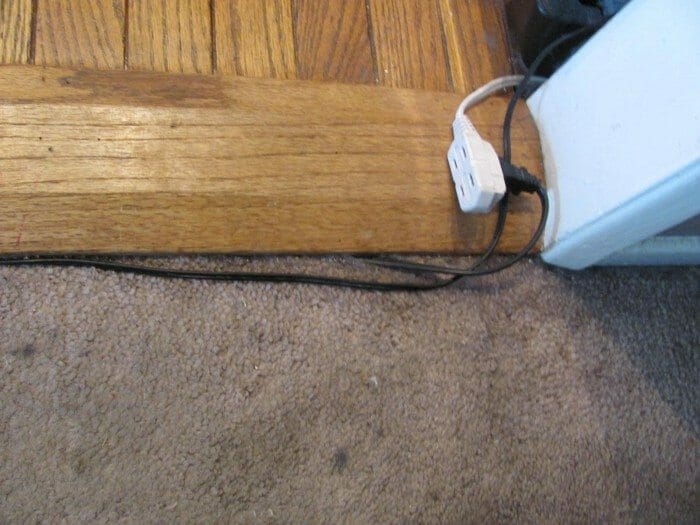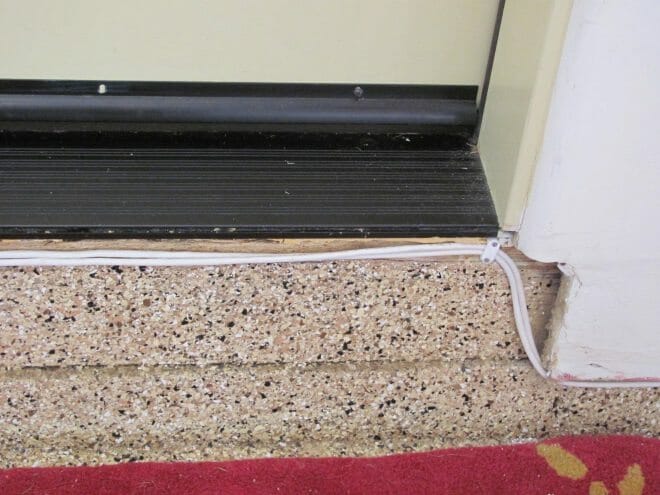 Thresholds
When thresholds are loose and not secured down properly, the risk of tripping or injury increases. They may rock back and forth or shift when not secured. At times guest are not really watching where they're walking and loose thresholds are a risk for them.
Usually re-securing thresholds down with the proper nails or screws will quickly solve the problem.
Tripping
When walking around a home, seldom are we looking down at the floor to see if there is something that we may trip over. Therefore, checking for trip hazardous around the home and removing them is a good idea. A few of the more common ones include:
Carpeting that is loose, torn or damaged
Transition areas where carpet meets tile or other flooring area. Sometimes one side is higher than the other, missing the proper type of transition strip or material, or the transition strip is loose
Unmarked step-down areas. Where the tile or vinyl all looks the same and the step down does not stand out to the eye
Generally, improving theses transitions is easily done by a flooring contractor or the homeowner.
Who to consult? Qualified handymen and flooring contractors.
Home owners will often correct a trip hazard in their home. Depending on what it is, qualified handymen, flooring contractors and an electrician if the trip hazard relates to an electrical installation.