Tree branches hanging over the roof
Home » Exterior » Roof » Tree branches hanging over the roof
An old Bulgarian proverb: "A tree falls the way it leans."
Slowly and drawing little attention, trees grow and their branches spread. Without realizing it, the branches are rubbing the roof and getting under the shingles and tile, possibly causing damage.
Trim back branches and limbs
Yearly, trees and shrubbery should be checked to see if they require trimming. Occasionally, a tree or some shrubbery may need to be moved or removed. In the yearly review and maintenance check, make this one of the things to consider.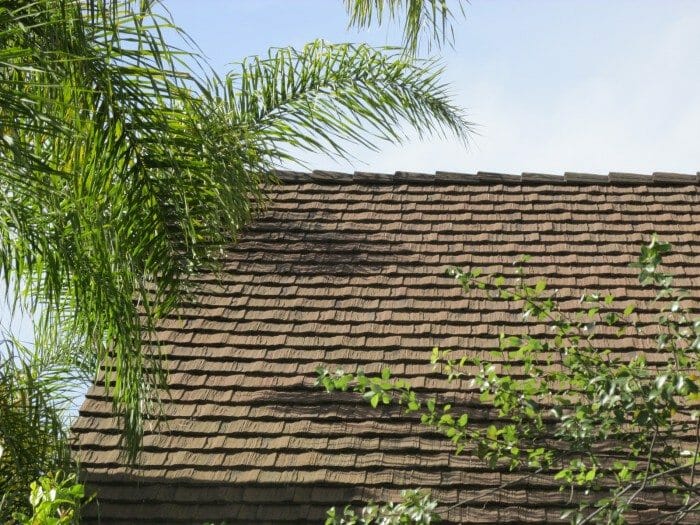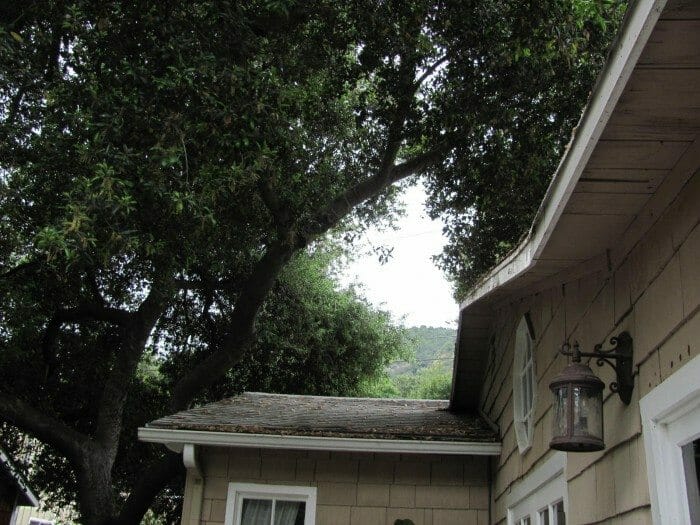 Branches and limbs over a roof
Keeping trees trimmed back and branches from rubbing the roof makes good maintenance sense. When branches rub roofs and gutters, damage to the roof and gutters may occur over time. Generally it is quite easy to keep them trimmed back, however, large branches generally require a professional tree trimming company to remove branches over a roof area. They can normally do it very quickly and not cause harm to the roof; oh yes, they hall away or cut up the large branches.
Tip: when hiring a tree trimming company, check to see if they have insurance.
See exterior: roof section for additional information.