Sagging Roof – Is It Damaged Rafters or Trusses, Too Much Weight, or Design?
Home » Exterior » Roof » Sagging Roof – Is It Damaged Rafters or Trusses, Too Much Weight, or Design?
Last Updated:
May 4, 2021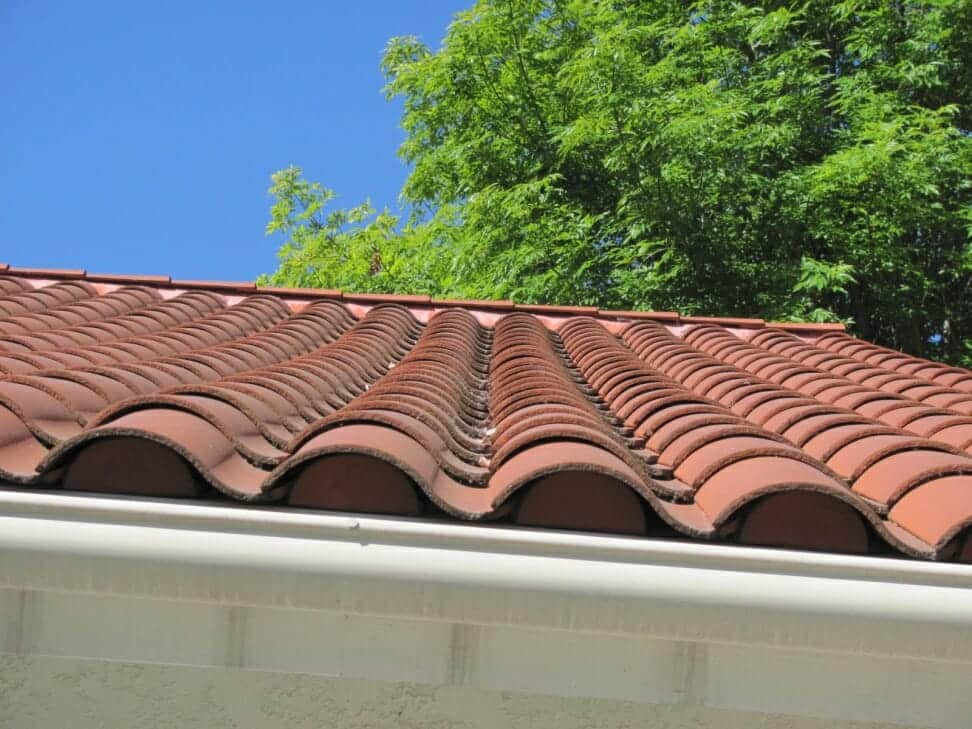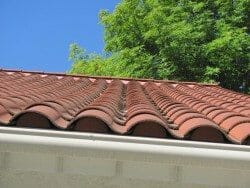 It is not unusually for roofs to sag a little over time, but there are a few things to inquire about.
Roofs sags for various reasons:
More than one roof coating may have been installed. I.e. when the original roof wore out, a second and maybe even a third roof was laid over the original roof. This extra weight may cause sagging. (see two or more roof coverings)
Heavy roof coverings, like concrete tile, may cause a little sagging over time from the heavy weight of the tiles. Generally monitoring for additional sagging should be done and if noted, then consulting with a qualified roofing contractor suggested.
Homes that have had a light roofing material, such as a wood shake roof, that was re-roofed with a heavier material, such as concrete tile, may experience sagging if additional supports were not added. If this is the case, then merely adding the proper additional supports may solve this issue.
Foundation issues, such as the foundation settling, heaving or cracking may occasionally result in the roof sagging. In the case of differential settlement the roof may appear to be straight and then a section appears to have dropped down. A small shift in the foundation will usually not be noticeable, but a significant movement of the foundation may cause the roof to noticeably sag, have a hump or look like one end has dropped down. (Read more on foundations)
Cracked or damaged framing member?
Should framing members be cracked or damaged, then repair and additional supports may be needed. If the home has been re-roofed with a heavier roof, then the roof rafters or trusses should be checked to see if they are engineered for the additional weight. If permits were obtained when installing the new roof, chances are that the roof meets engineering requirements.
Check the attic for modifications or if the trusses have been cut 
Horizontal furnaces in the attic
Just as water heaters, dishwashers or garage door openers wear-out; furnaces get old and wear-out. When an HVAC contractor goes to replace an old furnace with a new furnace it may not fit between the trusses or the contractor can not get the new unit into the attic without cutting or modifying sections of some trusses. This weakens the roofs' framing and thus sagging.
Owner wanted more storage space – why not the attic
Homeowners often need more storage space for storing holiday decorations, boxes of personal items or keepsakes like a wedding dress or their grown kids old teddy bears. To get this storage area they may cut a few trusses or other framing members out of the way, even add an attic access ladder to more easily climb back and forth. This could result in structurally weakening the roof.