Notched Framing Members: OK But There Are Limits And Rules About Depth And Location
Home » Exterior » Roof » Rafters & Trusses » Notched Framing Members: OK But There Are Limits And Rules About Depth And Location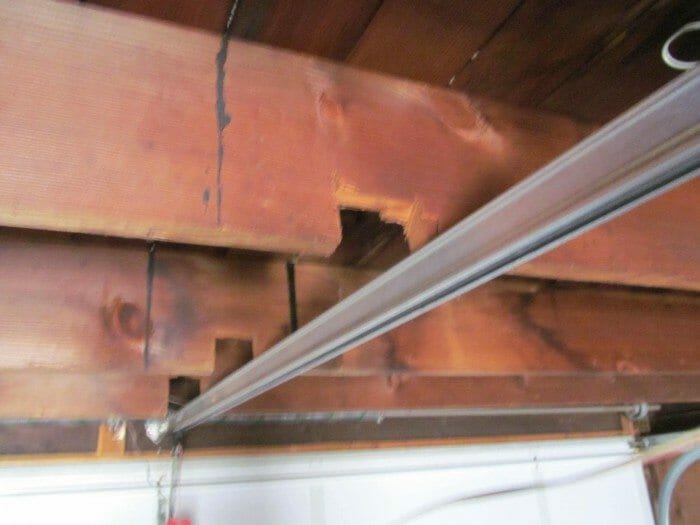 Owners may have notched the ceiling joist or rafters in the garage in order to install a garage door track, or to run electrical wiring or plumbing. Sometimes they may have notched a large beam running across the garage ceiling that structurally carries the weight of walls above the beam. Usually this does not present much of a problem if the modifications are not too big or improperly placed.
"
Sistering" may be the ssolution
Engineers often use a method called "Sistering," to strengthen a weak or damaged framing member. Basically "Sistering" is just adding another board next to the damaged or sagging one to give it extra strength. This additional board normally will provide the added support or strength necessary.
Generally framing contractors and structural engineers are knowledgeable about holes and notches in framing members. It is not unusual to have holes and notches in framing members, it's part of the construction process, but occasionally a few should not have been done; i.e. as in the photo ( they are too deep and in the wrong location ).
Who to consult? Framing contractor.
Framing contractors can usually add to or strengthen beams or notched framing members with ease and inexpensively. On some jobs a qualified handyman can likewise add a strengthening framing member. Often, once the notched beam is checked, there may not need to be anything done.