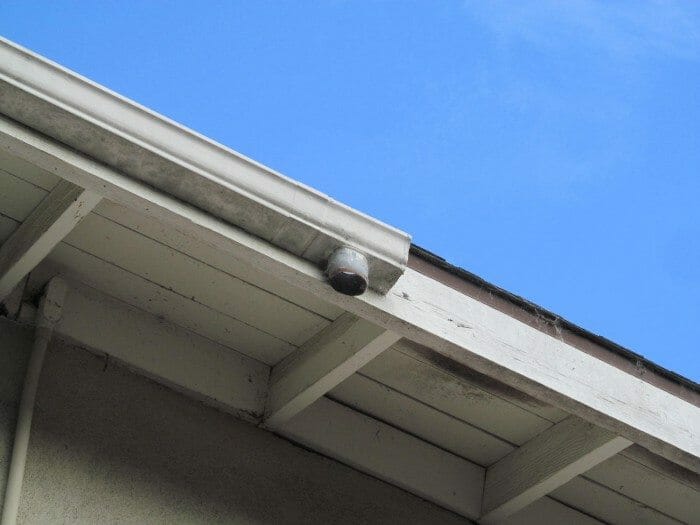 Gutters channel water to downspouts. Keeping these downspouts maintained and connected helps keep the sides of the home from moisture damage and staining.
Downspouts that are loose or separated can usually be reconnected with just a couple of screws or downspout clamps. Ones that are rusted may need to be repainted, or if badly rusted, sections may need to be replaced. Missing downspouts should be replaced as well.
Discharge location
Where the downspout discharges the water should be reviewed. Remember, it is wise to get the water away from the foundation area.
Splash blocks
Having splash blocks helps prevent the water from digging a little pond at the end of the downspout.
Downspout extensions and diverters
In general one of the main rules for avoiding foundation problems is to keep moisture away from it. Downspout extensions are a great product for this and can be bought at most home improvement centers and garden centers.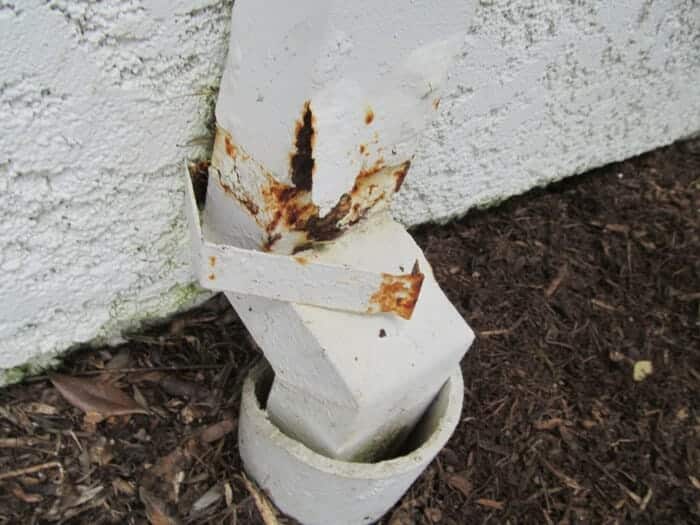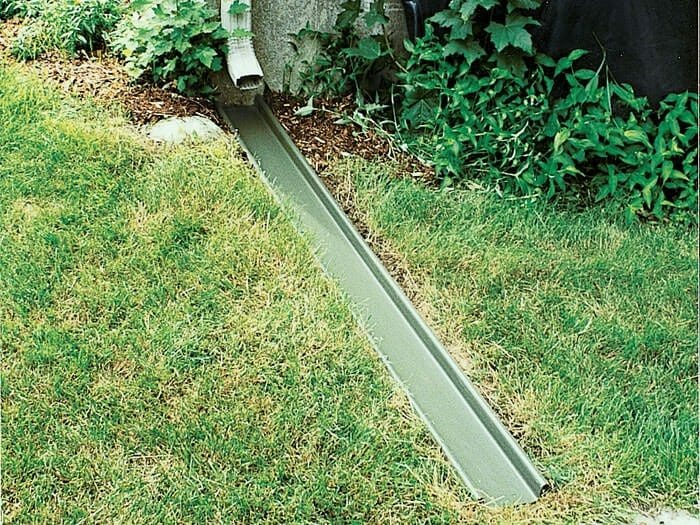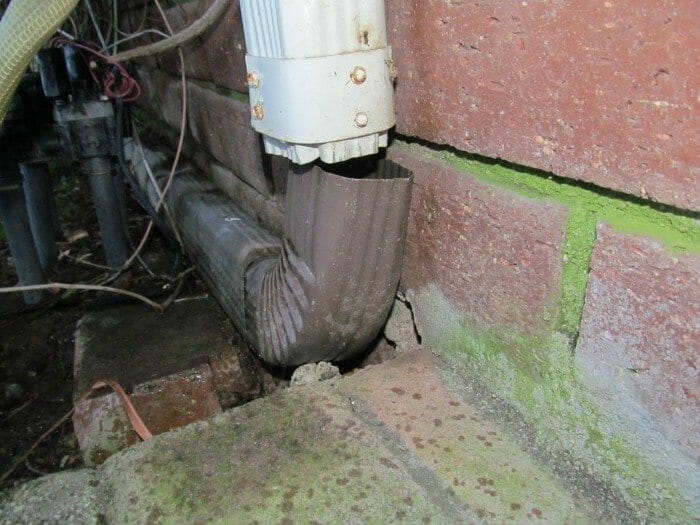 Who to consult?
Home owners often repair or maintain their downspouts. Handymen, gutter contractors and roofers likewise do this type of work. Gardeners will often install splash blocks.