Walkways and patios can be a feature of both beauty and function for a home. Over time, settlement, weather and other events will create a need for maintenance and repair. Occasionally, safety issues will surface.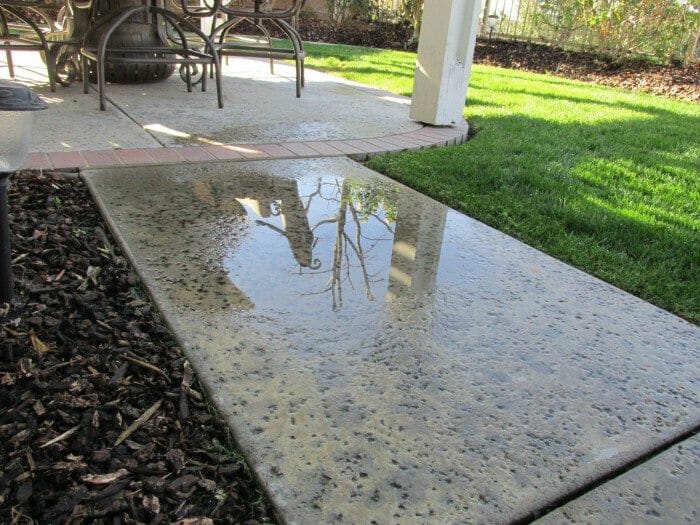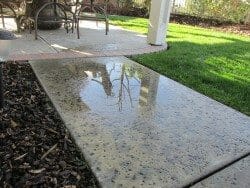 Slope & standing water
Water standing on a sidewalk or patio may occasionally result in someone slipping, especially in cold climates where there are freezing conditions. The concrete walk may have moved due to limited soil movement, such as settleing or it or it may have been poor workmanship.
Ideally, the walk should slope so that water will drain off of it. A normal slope would be a 1/8 to a ¼ of an inch in a foot. Usually 1/4 inch to a foot is required by most building departments for walks ways.
Trip concerns
Walks or patios often have sections that have risen up because of tree roots or expansive soils. This creates a trip hazard. In most areas, if you look around the neighborhood, you will see many examples of this. To reduce the chances of tripping, sometimes owners or the homeowners association will grind down the concrete.
For information on concrete cracks, deterioration and other concrete issues involved with concrete walkways see the "All About Concrete" section for tons of information and pictures.