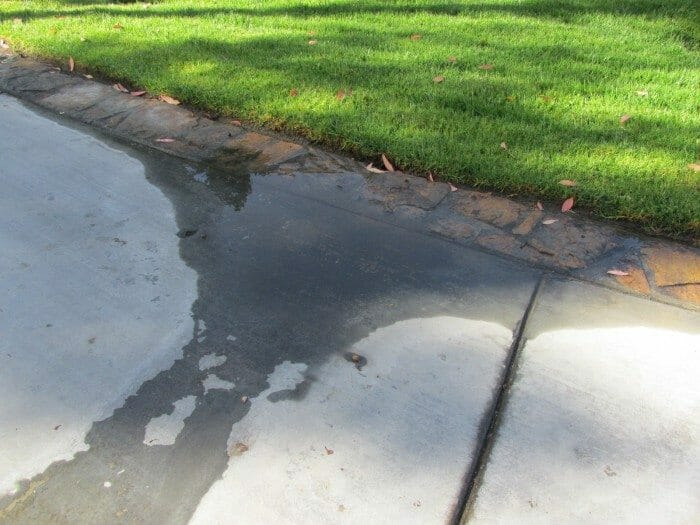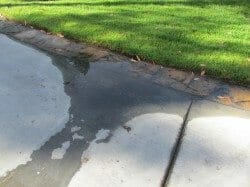 Rain and sprinkler systems often leave standing water on a driveway.
Depending on the finish of the concrete, it can occasionally becomes slippery when wet.
The rougher the finish, the less the chance of slipping. Most finishes provide a safe walking surface. The exception is a hard troweled finish, which is very smooth and can be slick when wet.
Changing the direction of the sprinkler heads or improving the drainage will usually help improve this condition.
In climates that freezes, standing water turns to ice, so extra care is required.
Stains
Water that is left standing for long periods of time may discolor the concrete or in a few extreme conditions result in limited deterioration.
Tip: If there are drains nearby check them to see if they are clogged or slow draining.
Who to consult? Gardeners and landscapers are the people most commonly consulted.
If a drain is the cause, a homeowner may try flushing out the drain. If this fails, then a plumber may be called to snake out the drain. Puddling water in yard low spots may be corrected by gardeners and landscapers. Occasionally a concrete contractor may be consulted, but this is rare.