Over time brick dividers or brick edging on walks, patios and driveways tend to shift, settle or crack. Generally this is a maintenance issue, but can also be a trip or safety concern.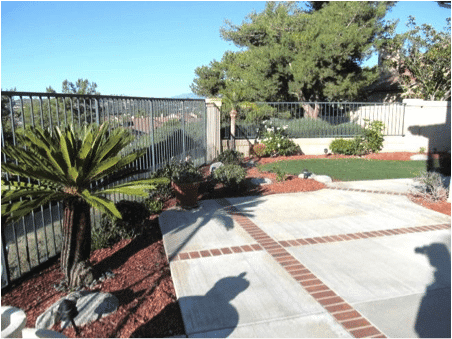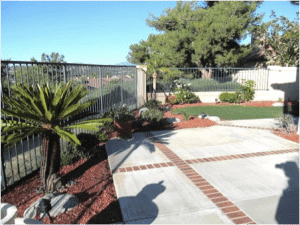 Settling & Shifting
The reason that most bricks settle or shift is because of how they were originally installed. If the underlying support for the bricks is insufficient, then this will allow the bricks to settle or drop down a little.
If there are cars driving over them, there is even more of a tendency for the bricks to settle or crack. Walks and patios do not need as much underlying support as driveways.
Soils and Compaction
Areas with unstable, shifting or expansive soils generally require more maintenance of the brick dividers and brick edging than areas with firm stable soils do. Good maintenance also helps to reduce the trip hazard created when bricks settle or rise up.
Who to consult? Landscapers, masons and concrete contractors.
Landscapers often does this type of work or knows someone that does. Some masons and concrete contractors will also do this type of work. Much of the time, owners just leave the brick or stone ribbons as they are.