Pool & Spa Inspection Checklist
Home » Pools and Spas » Pool & Spa Inspection Checklist
Last Updated:
May 4, 2021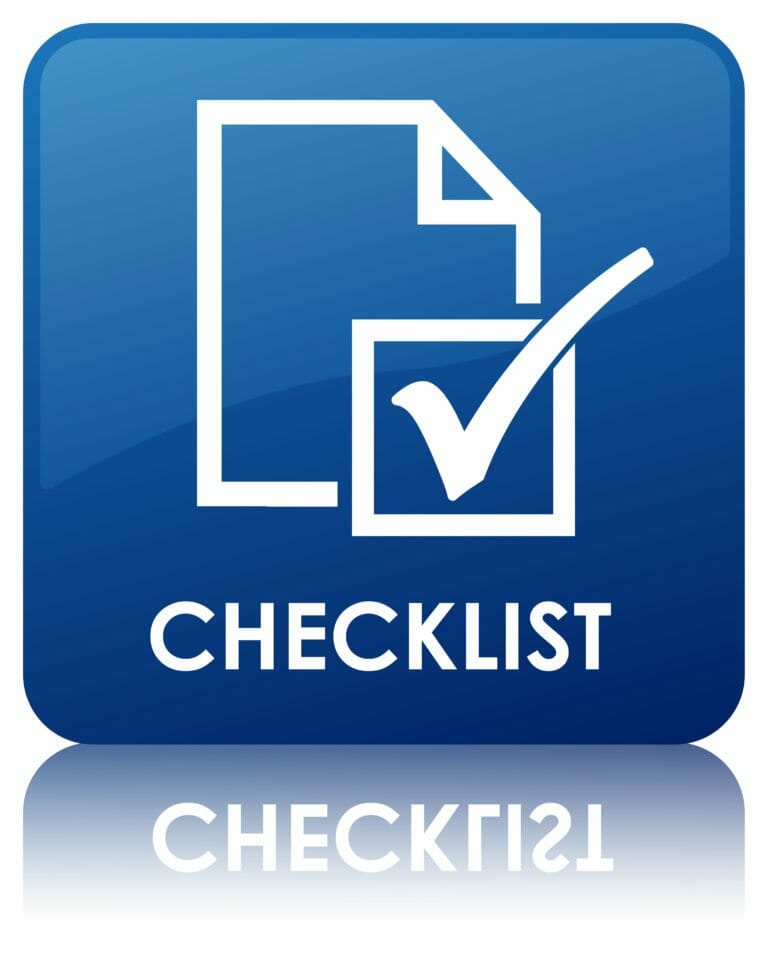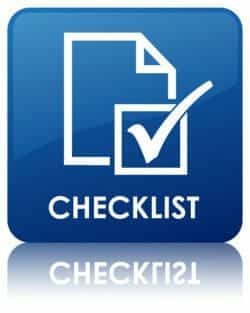 What a pool and spa inspector checks will depend on what level of inspection one orders and will vary from company to company and inspector to inspector.
Home buyers may wish to look at some of the same items in an inspectors checklist themselves when checking out the home they're buying. The following is a partial list of what an inspector may inspect and report on:
Review of the fencing, gates and pool access
Children love water, pools and spas. Every year we hear about children being injured or drowning in a pool. They often have been left unattended or a gate was left open or not working properly.
Inspectors will check that gates open outwardly, not inwardly. That all gates latch and operate properly and that the fencing is the proper design, height and in good condition. States and local building jurisdictions have specific codes and regulations, which can differ from state to state or community to community, when relating to fences, gates and pool access.
The inspector may likewise test door alarms that alerts the home owner when children exits a door leading to a pool, as well as checking the garage side door latches if the door allows access to the pool from the garage.
The bottom line is that inspectors do want children to be able to access a pool area because of:
damage to or gaps in the fencing
gates installed improperly
gates not latching properly
gates with latches so low that children can easily reach them and open the gate themselves
Decking around pool
Inspectors will look for major cracks, stains or damaged concrete decking. Cracks can be a trip hazard when one side of the crack is higher than the other side and may indicate that that there is soil movement. Occasionally cracks or staining may be a yellow flag that there is a broken plumbing pipe under the deck or that leaking is occurring somewhere.
Skimmer lids will be checked to see if they are damage, the correct size and secured properly. Missing lids will also be noted.
Plastic control joints, zip strips or plastic drain channels in the concrete will be looked at for damage or if they are a trip hazard or if a child could cut their foot or toes on a sharp plastic edge.
Deck drainage and pool coping
Water on a pool deck from either rain or from kids splashing it out of the pool should not drain or flow back into the pool. The concrete deck should slope away from the pool or to drains located in the pool deck. Missing drain covers and damaged covers will also be noted in the inspection report.
Damaged and cracked pool coping will noted and the joint between the coping and pool deck will be examined to insure that there is a mastic seal in good shape to prevent water from entering this gap.
Pool body and surface
The inspector will check for missing tile, cracked and damaged tile, mineral buildup, as well as examine the condition of the tile grout.
Pool body surface or finish materials, i.e. plaster, aggregate materials, Pepple tec, Beadcrete, glass tile and beads, etc. will be checked for staining, calcium build-ups, cracks, flaking, damage and lack of maintenance.
Levelness of the pool
Pools or spas may move or shift over time. They can settle when there was improper compaction, poor fill material or poor load bearing soils. In areas with expansive soils they may shift do to the moisture content of the soil. Pools may occasionally pop up a little when there is a high water table, serious leak or flood, especially when not fully filled.
It is rather common for one end or side of a pool to be a little lower or higher than the others. Pools that are half inch or three quarters of an inch out of level are usually not of concern to most inspectors. Pools that are 2 or 3 inches or more out of level are much more of a concern to an inspector.    (Learn "How to tell if your pool is level" at no cost)
Empty pools run the risk of pop-up or shifting. The reason for this is that pools are like a concrete boat and will float up or rise when there is a high water table. This may damage the underground piping, pull the underground electrical conduit apart, as well as damage the pool deck.
Pool drains and anti-entrapment devices
One of the most important safety concerns about pools and spas is that a child or even an adult may get their hair sucked into the drain and the hair then gets entangled in the drain cover. When this happens, it can be very difficult to pull free from the drain cover and occasionally results in drowning. Also, small children when playing may lay or sit on the drain, not realizing that the suction may hold their small bodies to the drain.
All pools built today require VGB compliant safety equipment so that children or adults don't get their hair or body entrapped. Older pools may not have the proper equipment, drain design or drain covers to prevent these types of accidents. ( Pool drain covers )
Pool cleaning suction port covers will be checked for damage and that they function properly so as  to help prevent entrapment issues.
Slides, diving boards, pool ladders, spa and pool covers
Inspectors will examine pool slides and diving boards for damage, proper installation and for conformance to current safety requirements. They will examine the physical condition of these, especially the older ones which are often damaged or have rusted or deteriorated parts. The pool depth where a diver jumping from a diving board lands will be checked along with the clearances to the pools edge. Pool ladders will be checked that they are secure and in the proper locations. Pool and spa covers will be operated if mechanical and checked for damage. Spa covers will be examined for proper locks, so small children cannot lift the spa cover and climb in when no one is watching.
Equipment and electrical
Pumps, heaters and filters will be examined for proper operation, leakage and for damage. Seals will be checked and the filter O-rings will be inspected. Heaters will be operated and checked for rodent nest in them.
Low electrical wires over the pool, outlets too close to the spa or pool ,and outlets that are not the proper type will be noted for safety reasons. Metal fences, metal gates and other metal items within 5 feet of the pool or spa will be checked for proper electrical bonding.
Inspectors may comment on:
Many inspectors may provide the buyer with suggested upgrades to the pool equipment as well as ideas on access protection or energy upgrades. Inspectors may provide cost estimates to repair or upgrade pool and spa components. This helps a buyer to determine what future expenses he may incur. When cost estimates are of concern, it would be wise to ask the inspector if he provides one.
Future issues
If the pool appears have significant disrepair, shows lack of maintenance, appears damaged or is empty, then getting an inspection and cost to repair is especially wise. Even if the pool and spa looks great, having a pool inspection may help head off future issue. For most buyers a pool and spa inspection provides peace of mind that they will be able to enjoy the pool for years.
---