Pool Decks: Puddling, Drainage And Slope
Home » Pools and Spas » Pool Decks: Puddling, Drainage And Slope
Last Updated:
May 4, 2021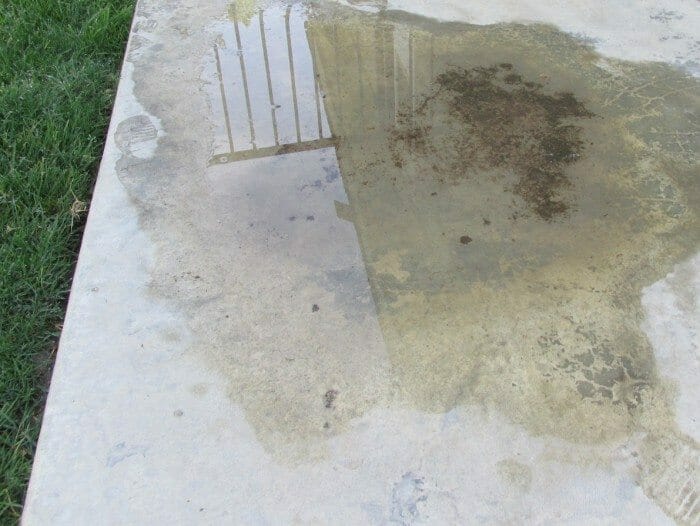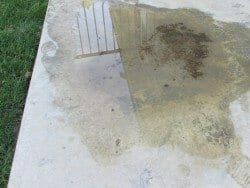 A 2% slope is considered the desirable slop for a pool deck. This slope will generally carry water off the deck area and little or no puddling will occur if the concrete finishers did a reasonable screeding and finishing job. Even a 1% slope will work, but it is not as desirable as a 2% slope. Basically the aim is for the water to drain off of the deck well and to not puddle.
Common causes of puddling:
The concrete contractor or finishers did not get the proper slope when the deck was first poured
The finishers did not screed the concrete well, maybe a crooked screed board was used or the screed form boards shifted.
Settling of the soil over time. Concrete is a very heavy material and if the compaction was not compacted well, then settling may have occurred. It is very common to have both a little settling and/or heaving.
Most people are OK with a little puddling, but if not:
There is always the option of installing a drain in the low areas. There are small or mini plastic channel type drains that can be added by saw cutting a small path and putting the drain in it.
Who to consult? Pool contractors, concrete contractors and qualified handymen.
If drains are wanted, to improve the deck drainage, or sections of the decking needs replacing; then the ones who do this type of work most often are pool and concrete contractors.