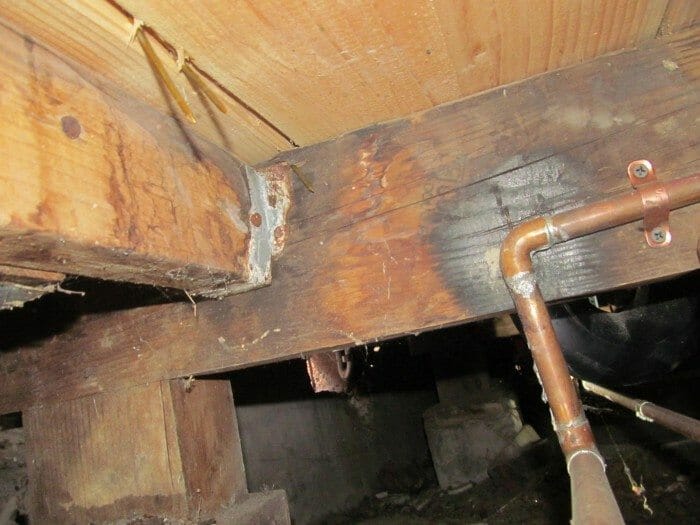 Plumbers often solder pipes in place. When they do this it is very common for the wood near the soldering area to get burnt a little.
Generally this is not of any major concern.
During the construction process plumbers will solder copper pipes, elbows and other fittings together with a blow torch. This process starts by de-burring the pipe pieces; cleaning the ends of the pieces that will be soldered together with emery cloth or steel wool; cleaning the inside of fittings with a fitting brush or with the same material that you cleaned the outside of the pipe with; then brushing on a flux paste to the area that will be soldered.

The next step will be applying heat to the fitting. In this process the flame from the blow torch may hit the wood near the joint. This leaves the wood with a burned or charred look. This happens a lot. If the plumber lets the flame hit the wood for too long, then a fire may start. Seldom will this happen, for the plumber knows when to stop the flame.
Who to consult?
Plumbers and home inspectors can answers questions on these burn marks.
---