Fire Door – Missing, Damaged or Has Pet Door in It
Home » Interior » Doors » Fire Door – Missing, Damaged or Has Pet Door in It
Last Updated:
May 4, 2021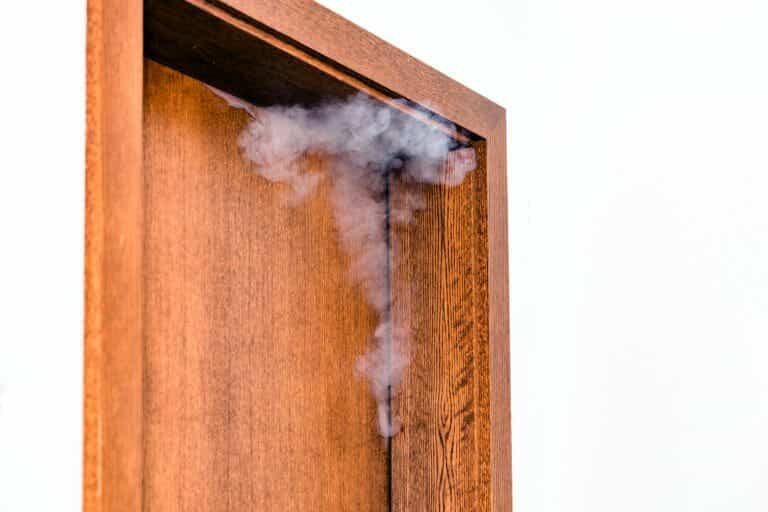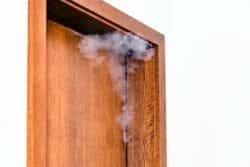 The door between the garage and the rest of the house is required to be a "one hour fire door." This is interpreted to be a 1 and 3/8 inch thick solid core wood door, or an approved honeycomb – core steel door or a "20 minute fire-rated door" that includes a fire rated jamb / assembly and including that it be self-closing. Note that a fire rating label may be on the jamb assembly.
The two most common issues found by home inspectors are that that the door is a hollow core wood door or there is a pet door in the "fire door" which is improper.
Replacing a door
Should a door need replacing, it's normally easy and relatively inexpensive.
"Fire doors" do not fully stop the spread of fire
Buyers often think that "fire doors" stop a fire. In reality, they are for slowing the spread of a fire. Since many fires start in the garage where there are often flammable items stored (paint cans, gas cans, rags cardboard storage boxes; having a fire door will give you more time to escape the fire
Having an heat detector, rather than a smoke detector is a recommended.  ( Learn why a heat detector, not a smoke alarm )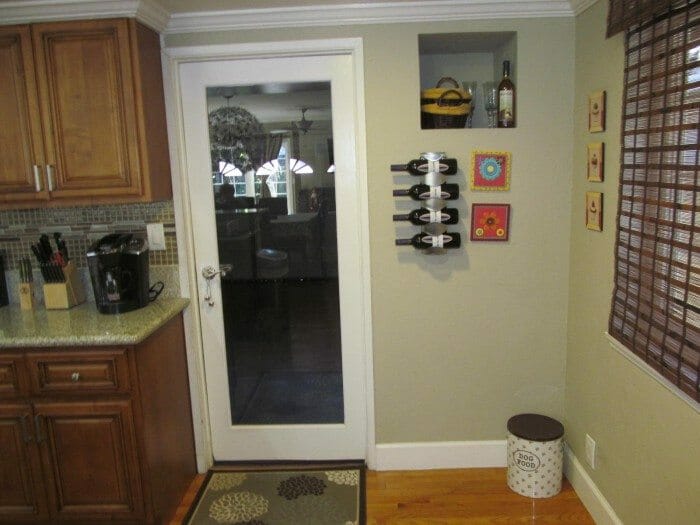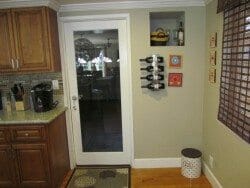 Cracked or damaged doors
Doors that have a crack through them or that are damaged may no longer qualify as a proper fire door and should be replaced.
Glass or windows in fire doors 
Doors with a window or glazing in them going to the garage usually do not meet current fire requirements unless they are rated as a 1 hour fire door assembly which very few are. To know if a door is rated, check for a tag, usually a metal tag, on the hinge edge of the door stating its fire rating.
Who to consult? Finish carpenters, door hangers and qualified handymen.
DIY home owners may install a fire door on their own. Door hangers, finish carpenters and qualified handymen are the most proficient at installing and working on doors.