Toilet Bowls, Tanks or Lids if Cracked May Cause Leaks or Injury
Home » Interior » Bathrooms » Toilet Bowls, Tanks or Lids if Cracked May Cause Leaks or Injury
Last Updated:
March 7, 2023
Cracks in the bowl or tank of a toilet may not be leaking, however, since the porcelain is weakened because of the crack, it wise to replace it. Note that at times you can replace only the tank or the bowl without needing to replace the entire toilet.
Risk of not replacing a cracked bowl or tank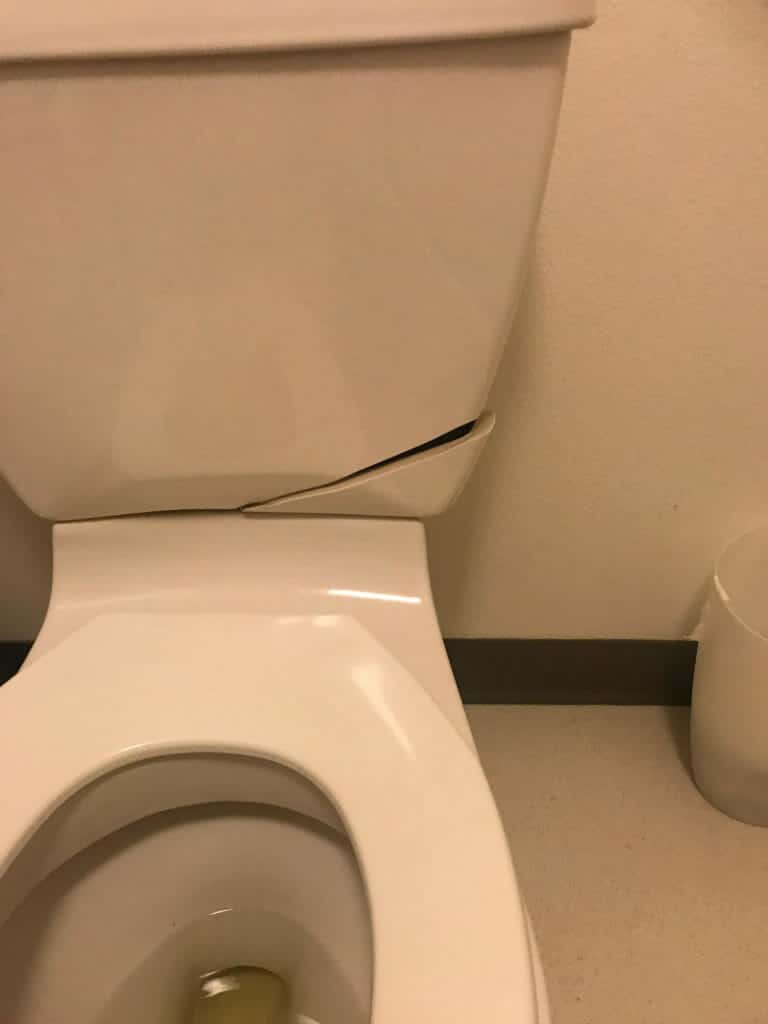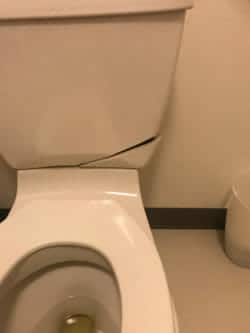 Since the toilet tank or bowl is weakened by the crack, then at some unknown point in time, the crack may get worse and water gets over the floor and damages the surrounding area. Rather than risk this, it is wise to replace the cracked piece or the entire toilet.
Small hairline cracks may not leak at first, but once they do leak significant damage may occur. Damage may occur
Laminate wood flooring may become damaged and warp or cup
Sub-flooring may become damaged
Drywall on ceilings under second-story bathroom may become damaged
Mold may develop in porous materials such as insulation, drywall and carpet
Note that any wet areas should be dried out thoroughly to prevent mold from developing, (Read about mold clean-up)
Cracked lids
Toilets with cracked lids can often be repaired. Today, many of the glues are very strong and are designed for porcelain and ceramic items. Caution should be used when doing this, for porcelain edges are very sharp and can easily cut a finger or hand. If the lid is beyond repair or if a person wishes, then a new lid can be obtained.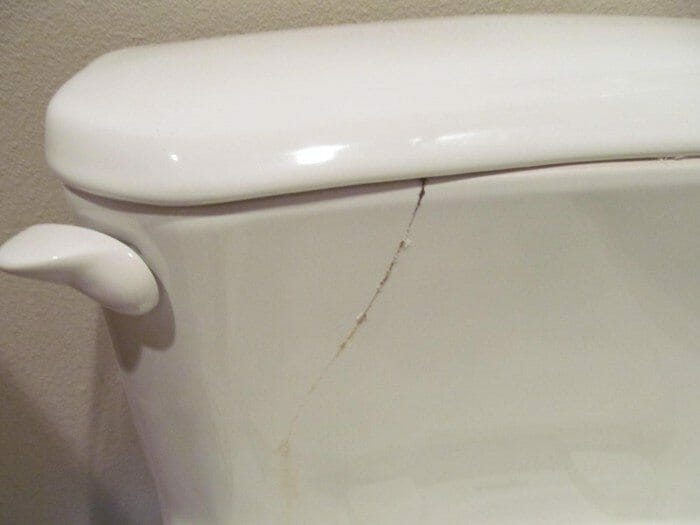 Who to consult? Plumbers and qualified handymen.
DIY home owners often replace or repair their toilet. Plumbers and qualified handymen likewise do this work.
---