When the drain pipes under the sink do not line up or the pipe is just a little short, it is easy to use a flexible drain pipe piece to make the connection. Most home improvement and hardware stores sell these pieces.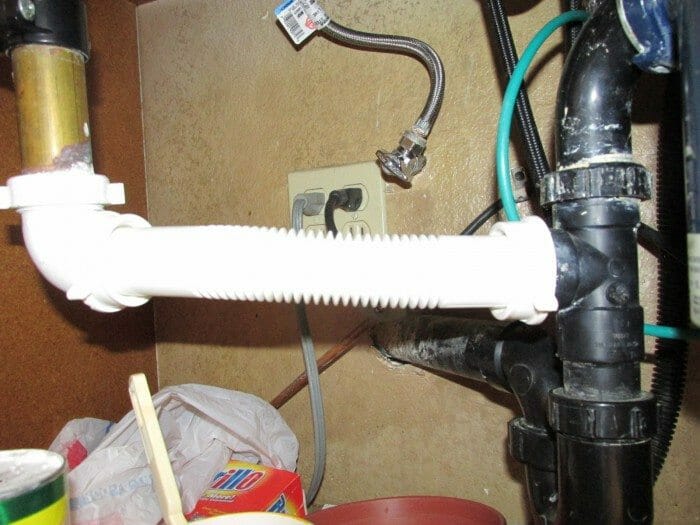 Vertical
The vertical ones usually work fine, but do have a tendency to clog-up easier than drain pieces that have a smooth interior surface. Hair and soap scum will gather on the rib sections of the flexible pieces much easier than the smooth ones. Home inspectors often point out flexible piping during their inspection, however the majority of people just leave them as they are.
Horizontal
Flexible horizontal drain pipes should generally be smooth, for they will clog-up more easily. These are easy to change and are inexpensive.
Generally buyers will leave the vertical flexible drains in place. A few will switch them out for a more smooth surface drain piece. The horizontal ones should probably be replaced at time of purchase with a pipe that has a smooth interior.
Who to consult? Handymen and plumbers.
The majority of time the flexible drain components are left in place, however, if a buyer wanted to change one out, then he may do it himself. Handymen and plumbers likewise do this type of work.
---