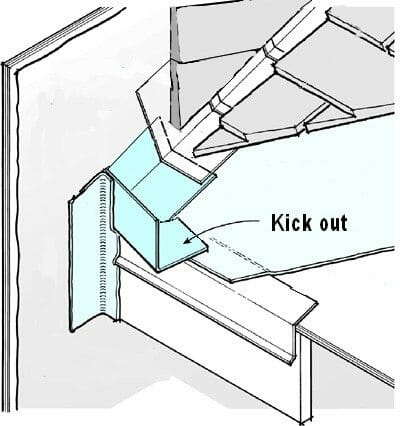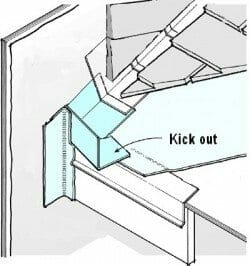 A "Kicker" or kick-out flashing helps deflect water from running against the siding or stucco of a home. Should  water discharge or splash onto a side wall, stains or damage may occur to a wall.
One of common areas for moisture to pernitrate a homes wall where a roof ties into the wall. Flashing at this juncture is often missing, improperly done or there is no proper "kicker."
Having a small piece of metal flashing that will divert or change the direction of the water will generally reduce or eliminate this from happening.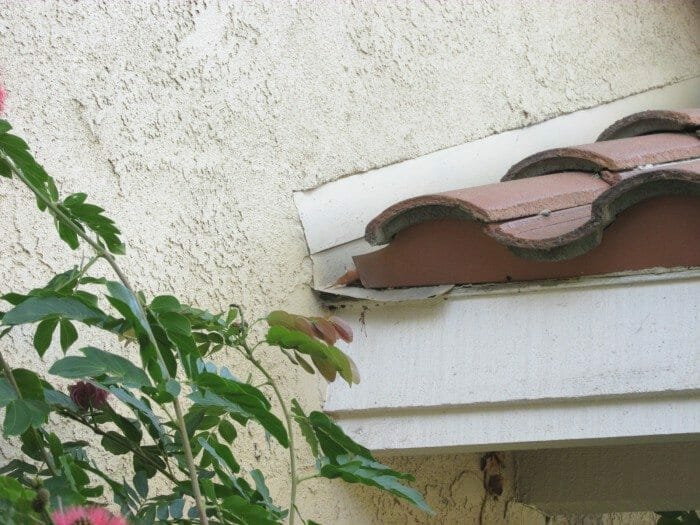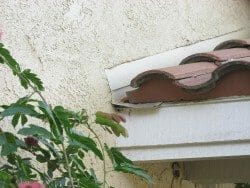 Metal Kick-out flashings are used where a lower roofline terminates against a vertical wall to divert the water away from the wall.
Photo on right – no kick out flashing installed.
Who to consult? A roofer.