Paint On Outlets: Why It's a Safety Concern and What To Do About It
Home » Electrical » Outlets & GFCI » Paint On Outlets: Why It's a Safety Concern and What To Do About It
Last Updated:
May 4, 2021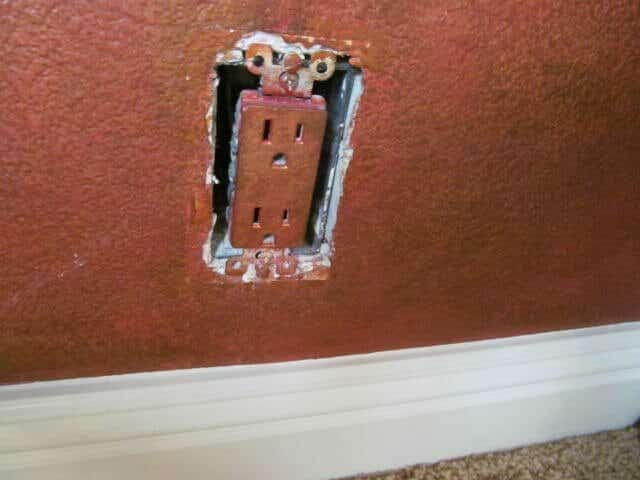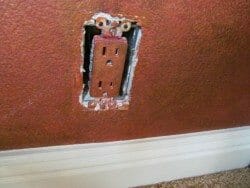 Interior decorators and home owners occasionally paint outlets to make a home beautiful. Occasionally this creates a hazardous condition.
Paint may prevent a full electrical contact between the plug and outlet
The concern is that either the paint or drywall mud got into the slots of the outlet. When it gets into the slots of the outlet then, when a lamp or appliance is plugged into the outlet, the prongs may not make full metal contact inside of the outlet. If this happens, heat builds up, and increases the risk of a fire.
Should an outlet feel warm or hot to the touch when an a cord or appliance is plugged into the outlet and is drawing current; then further investigation is wise including replacing the outlet. If an there is an undersized extension cord for the load being carried, the cord or plug may also be warm or hot.
Tamper resistant outlets which are designed for safety, i.e. to stop children from sticking metal objects into the empty slots, also should not have paint on them. The paint may stop the operation of the tamper-resistant mechanism from closing properly when the outlet is not in use.
Sparking or buzzing sound
If there are sparks (called arcing by electricians) or a buzzing sounds you should again check further the cause and correct any safety issues. (Read more about sparking and its causes)
GFCI outlets may fail to function properly
When paint gets on a GFCI outlet or it's reset button, the buttons may fail to operate properly or not reset. In locations like kitchens, garages, damp locations and bathrooms, this can be a real safety issue. ( READ MORE ABOUT GFCI OUTLETS )
Technically an outlet is referred to as a "receptacle" in the electrical code.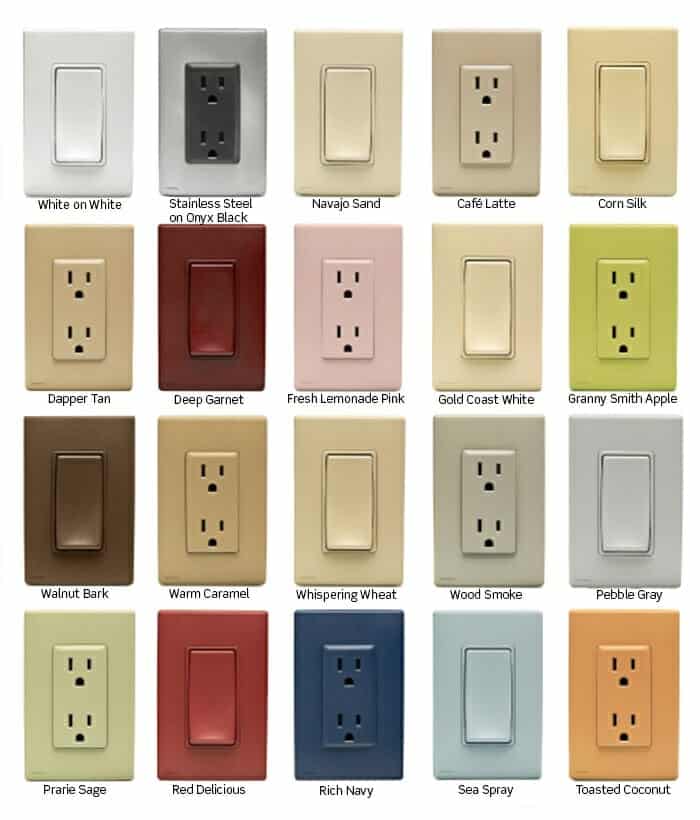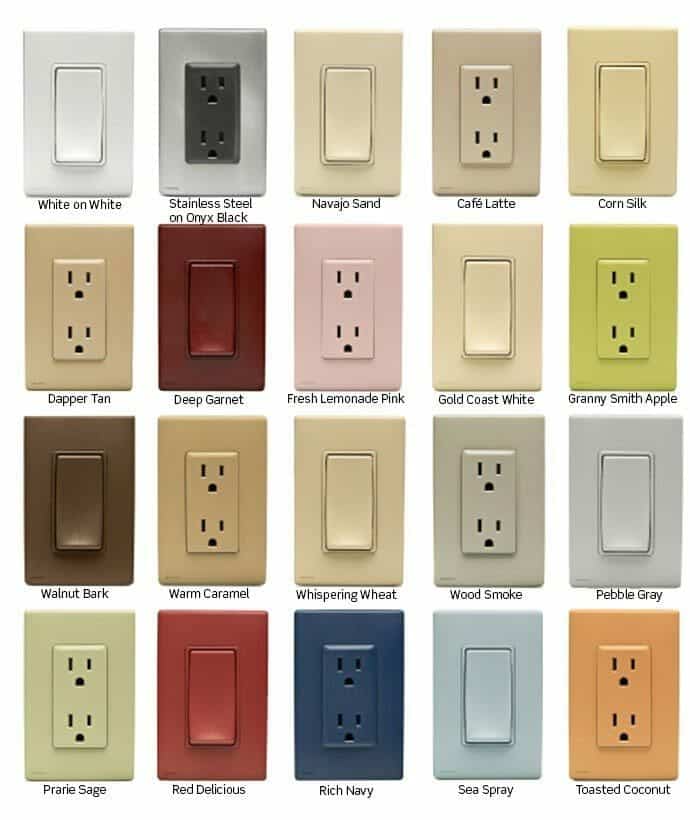 Don't clean – replace
Any outlets (receptacles) that have been painted over or that have drywall mud on them should be replaced. They should be replaced for safety reasons. Nearly all home inspectors recommend that the painted outlets be replaced in there reports.
They're very inexpensive and easy to change
Choose your color
For decorators and owners there are a great selection of colors, for example, manufactures such as, Levintons' offers a number of colors in switches and outlets.
---