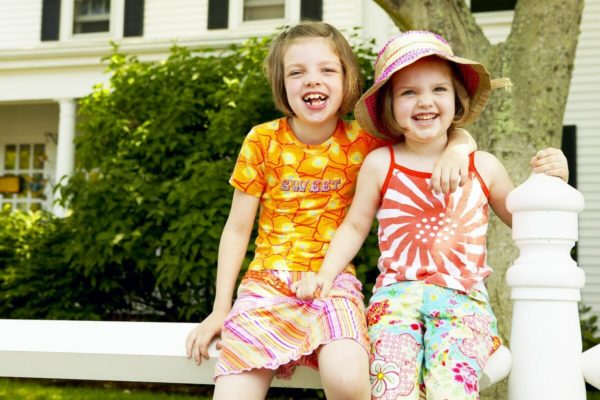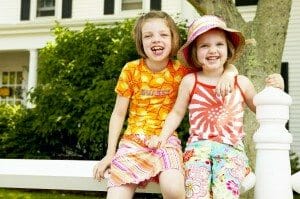 Wood fences and gates deteriorate over time and should be part of a home's maintenance program. Overtime gates will need repair and sometimes even replacement. Gates that sag or rub can usually be adjusted or repaired quickly by a handyman.
Wood post will deteriorate over time and fences become wobbly. Replacing the post can cure this condition. Also, keep an eye on the shrubbery, sometimes there is a lot of shrubbery against the fence and it is actually the shrubbery that is holding the fence up rather than the post.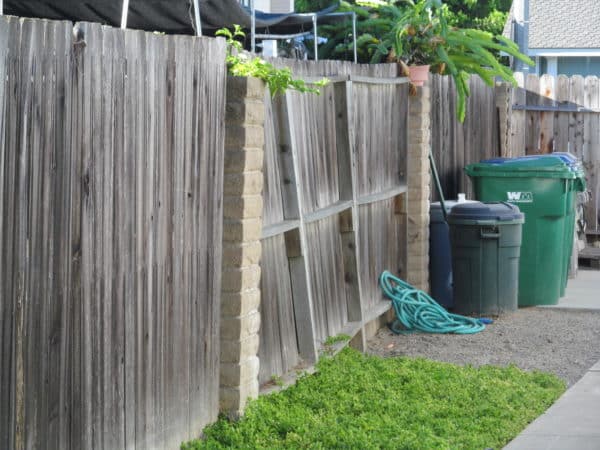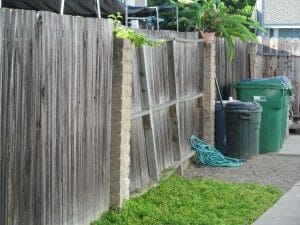 Neighbors
Often the neighbors will assist in maintaining or repairing a fence and of course, having a good relationship with the neighbor helps.
In some states and communities the neighbors have a responsibility to help maintain the fence. Wise buyers generally choose to build a good neighbor relationship in order to help maintain shared property such as fences.
Push on the fence
If it appears that the fence may fall over when pushed upon, then repairing it is wise. Sometimes the post can be reinforced or they may need replacement. Check to see if it is only one or several post. Also check to see if repairing of the slates are necessary. Generally this work can be easily done and at little cost. If the fence is at risk of falling, then repairing it or re-inforcing it for safety purposes is advisable.
Who to consult? Handymen, landscapers, carpenters and some gardeners.
Home owners will often maintain their own wooden fences and gates. Handymen, gardeners, as well as some carpenters are usually good at fixing damaged areas or adjusting gates.