Removing Pet Evidence When Selling a Home – a checklist and tips from experts
Home » Sellers » Removing Pet Evidence When Selling a Home – a checklist and tips from experts
Last Updated:
May 4, 2021
Professional agents recommend removing evidence that a pet lives in the home, especially for open houses or when the home is being shown.
Photos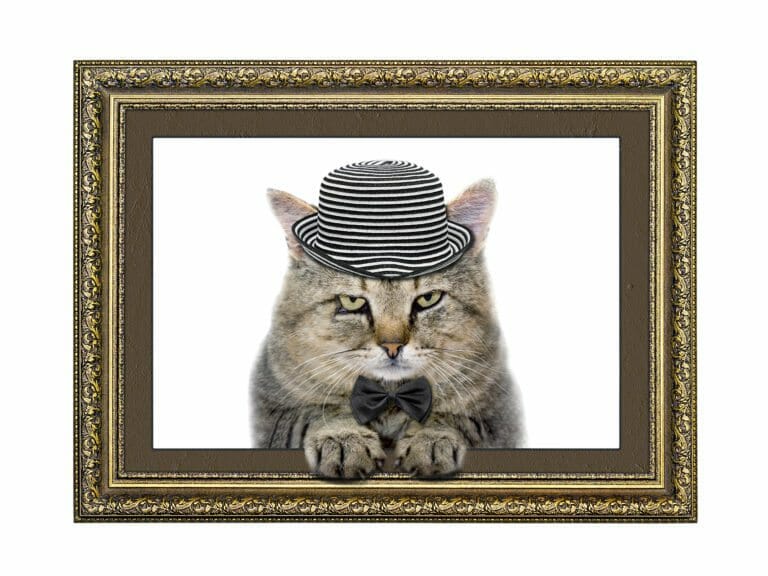 One of the most overlooked things that sellers forget about when it comes to removing pet evidence is photos.
Remove photos of cats, dogs and other pets.
Just as most agents recommend that you remove photos of you and your family, they recommend that you remove photos of your pets. They want buyers to imagine themselves living in the house, not you and your pets
Don't Let Your Emotions Over-rule Facts
Pets are so cute, loved and part of the family. They're a little like kids, we all love our kids, but not always other people's kids.
Remember, pets are not a good marketing ( tool, tactic or advantage ) when selling a house, or any other products in general. Malls, car dealerships and new home builders do not use pets to help sell their products. Neither should you.
The Four Levels of Removing Pet Evidence
Level 1 – pets quarantined; mostly out of site in pens or pet carriers
Level 2 – gone (not at home) when home being shown or at open houses
Level 3 – remove evidence of pets living in home during Open Houses and showings
Level 4 – have your pets go live with a friend or family while the house is on the market and all evidence of pets removed
Tips from the experts
Cat Trees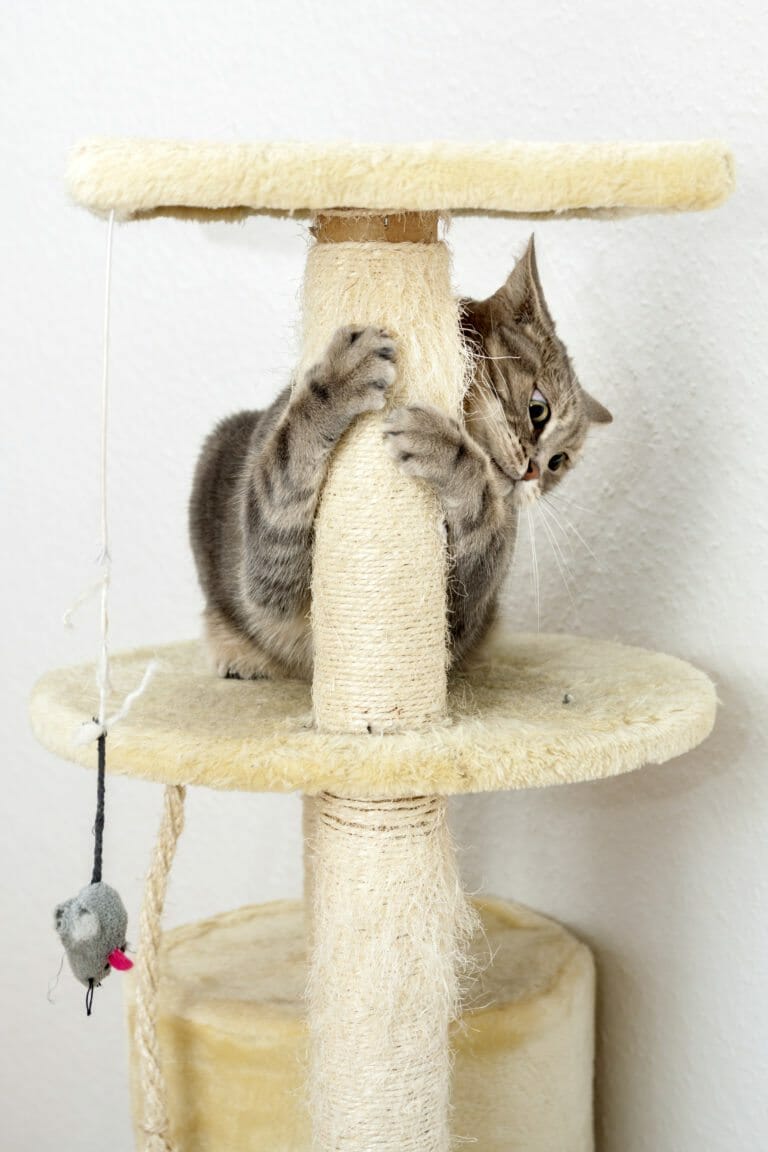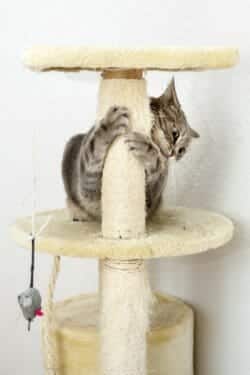 Remove cat trees, for they are often worn or tattered and may have an odor. Just moving them to the garage or closet is not a good answer, for most buyers look in closets and wander around the garage. Tattered cat trees can give an impression that you don't maintain your home very well.
The fake cloth mouse, their favorite play toy, needs to be tossed or trapped somewhere out of site. If hidden out of site, make sure that they don't have an odor or needs washing.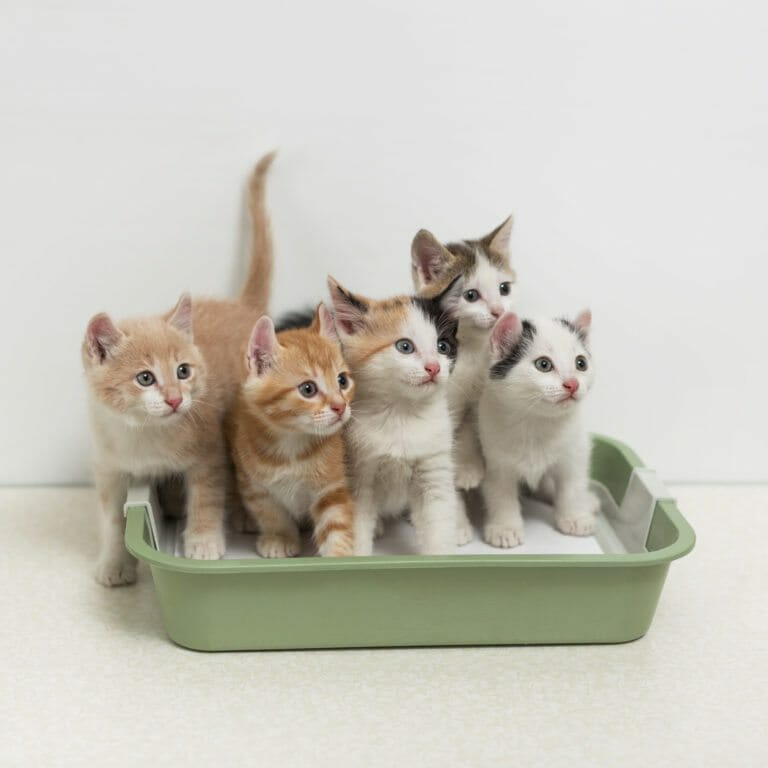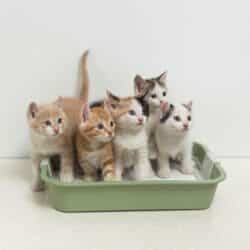 Litter Boxes
Litter boxes are a turn off for many buyers, even very clean ones with fresh cat litter in them. Having them gone or completely out of site is best.
Even when out of site, don't forget about having bags or boxes of fresh litter mix out of site as well.
Yes, don't forget checking for odors.
Believe it or not: Many buyers peek into your refrigerator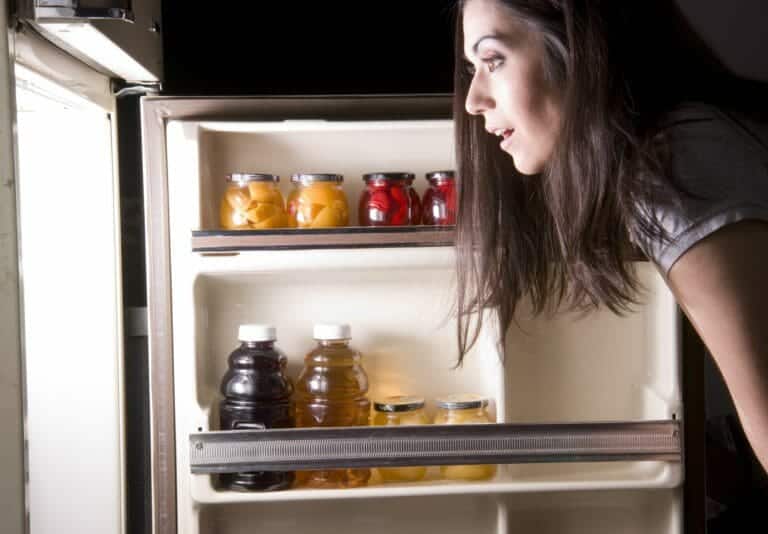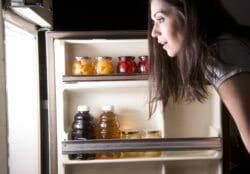 Sounds strange, but buyers are curious. What they expect to see is unknown to me.
So yes, they do look into the refrigerator, just as they look into your closets.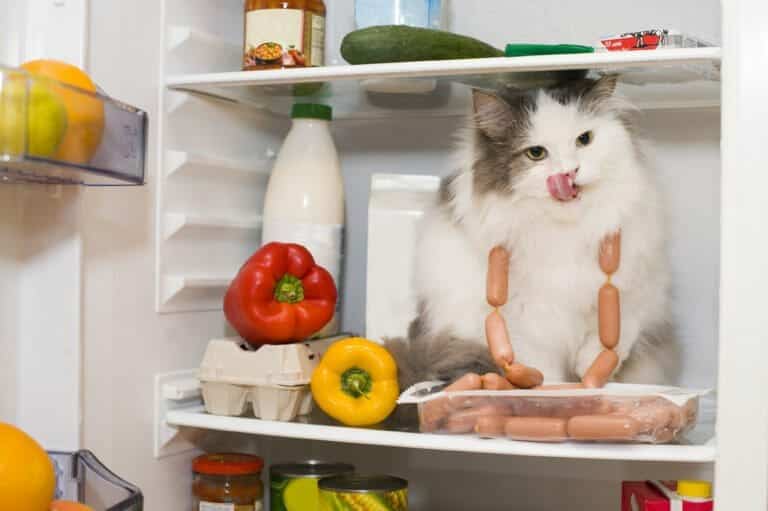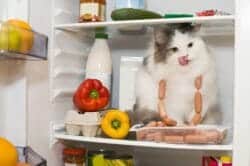 Therefore, as part of removing pet evidence, see if you have any cans or partially opened cans of pet food.
Any big dog bones from the butcher laying about in the refrigerator? If so, remove them or place them in a non-see through container so they're not visible.
Pet medicine that requires refrigeration is often overlooked or not thought about when removing pet evidence.
Dog bowls and food
Remove or hide pet feeders, water bowls and food bowls. Bowls with food in them may have an odor. Also, sacks of pet food and boxes of canned food should be removed.
Don't Miss These
Dog leashes, pet carriers, pet pens and little steps by the bed for the small or an old dog to use to get into the bed are often overlooked.
Paw marks on sliding glass doors. Recommend cleaning until they sparkle.
Torn screen, done by a dog, on doors or low windows. Repair or replacement is wise.
Land mines in the yard. Removing evidence of dogs doing their duty in the yard is wise.
Carpet stains: Having the carpets professionally cleaned helps remove odors and evidence of pets.
Scratch marks on flooring and door jambs. General maintenance, limited patching and painting helps.
People who liked this article, also enjoyed: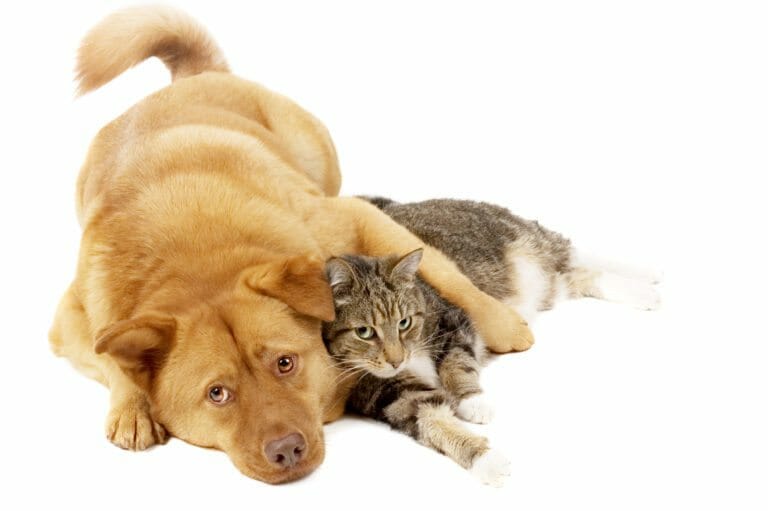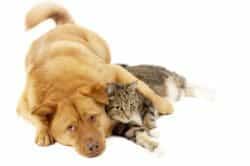 Selling a house with pets requires special considerations that's not required for a house with no pets. There are six smart things to do when you have a pet.  ( Read more )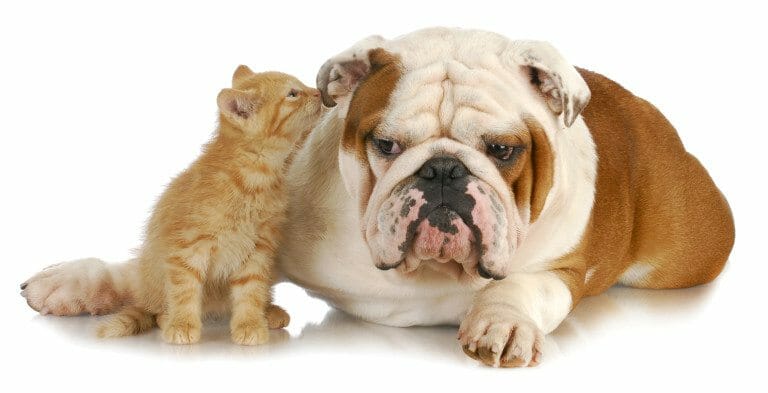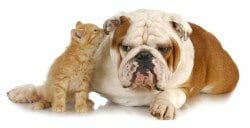 Addressing pet issues including, insurance and uncovered risks, accidents, bites, odors and how to avoid lawsuits caused by your pets, is a must.  This should be done before putting your home on the market, an open house, a broker preview or the first potential buyer sets foot on your property.  Since pets are like family, this is often overlooked and very sensitive to talk about, but it is an important issue to address and can save you a lot of time and trouble.  ( Read more )
---