Gas Valve Not Capped: A Hidden Danger When Selling or Buying A Home
Home » Plumbing » Gas Meters & Valves » Gas Valve Not Capped: A Hidden Danger When Selling or Buying A Home
Last Updated:
May 4, 2021
Gas valves in the laundry area or some where else in the home that it is not in use and not capped, is dangerous and could lead to a fire or explosion.
Safety
A good example is a gas valve that is located in a laundry area in a vacant house or behind a gas dryer in the laundry room that is not capped. If this valve gets bumped by someone cleaning the house, painters, or children playing turn the valve a little; then it may slowly leak out gas.
As the gas builds up and comes in contact with an ignition source such as a furnace, a water heater or even a wall light switch that gets flipped, then an explosion may occur.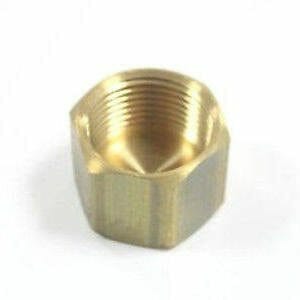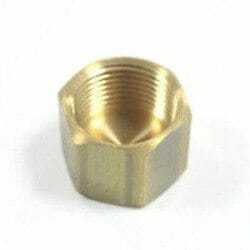 Put a cap on it
When not in use put a cap on it. That way if the handle on the valve gets bumped or turned, gas will not float out into the home and possibly cause an explosion.
Quick, easy and inexpensive is a good way of describing this task.
Who to consult? Plumbers and qualified handymen.
Home owners can generally handle this task themselves if they would like to. Plumbers, qualified handymen and some appliance technicians generally can handle this task easily and inexpensively.
---