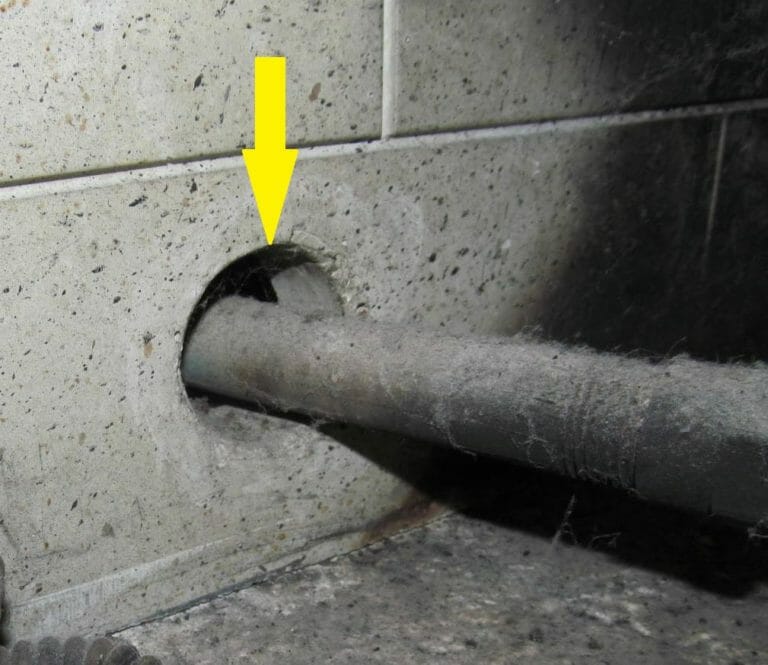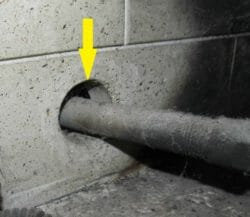 The gas line entering into a manufactured firebox area of a fireplace, usually on the left or right side, often has a small gap around the perimeter of the gas line. This small gap should be sealed with a high temperature caulking or sealant.
Sealing the gap around the gas pipe at the refractory panels helps keep combustion byproducts in the fireplace.
The snapping and crackling sounds of logs burning are great, however…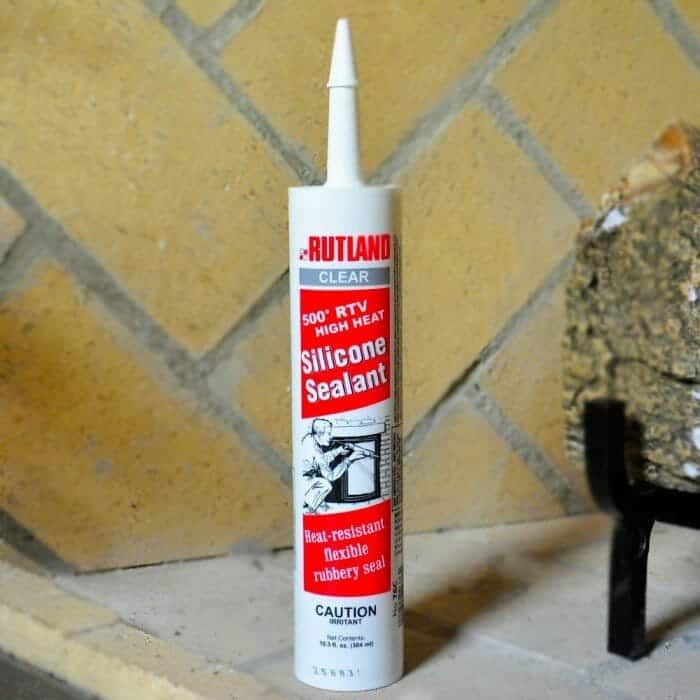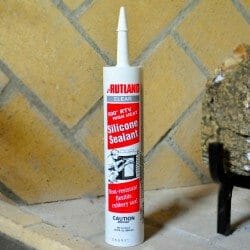 It is important to remember that sealing around the gas pipe helps prevent hot embers from a burning wood log from popping through that small gap around the gas pipe. Occasionally when the embers pop through this gap, they end up in the wood framing area and wall surrounding the fireplace. This wood, may catch fire and then there would be a fire in the chase area around the fireplace rather than in the fireplace itself.
Using a high temperature caulking or sealant (i.e. refractory cement) helps reduce the possibility of an ember popping through the gap. Applying the caulking is quite easy and the cost of the caulking is very inexpensive.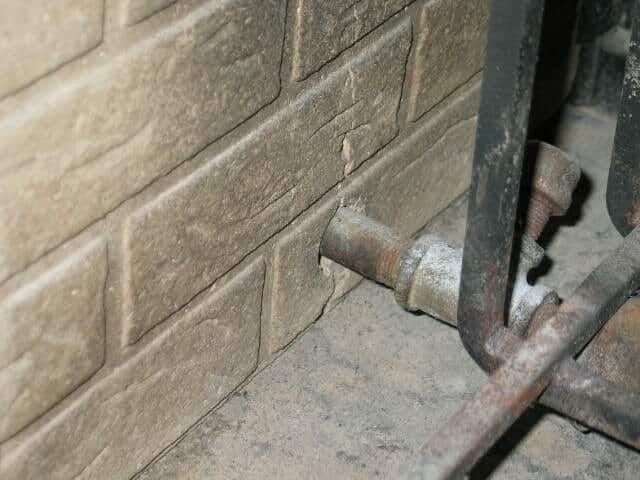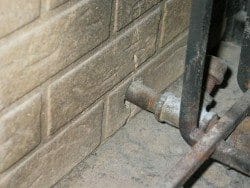 Tip
It may look like the gap is sealed when you first look at it, however if you check closely there may be a gap on the back side of the pipe. This area is harder to reach and is out of site, thus some workmen may not wish to put forth the extra effort to seal it properly. Even if the fireplace is built out of brick or block, you should still seal around the gas line entering the firebox area.
Also check the damper clamp
When checking the gas line to ensure there is no gap around it, also check the damper to see if a damper clamp is needed and if one, is it tight and installed properly. (Read about damper clamps)
Who to consult? Fireplace companies and handymen, as well as some chimney sweeps.
Home owners will often caulk the gas line themselves. Fireplace companies, as well as some chimney sweeps and handymen will do this type of work.