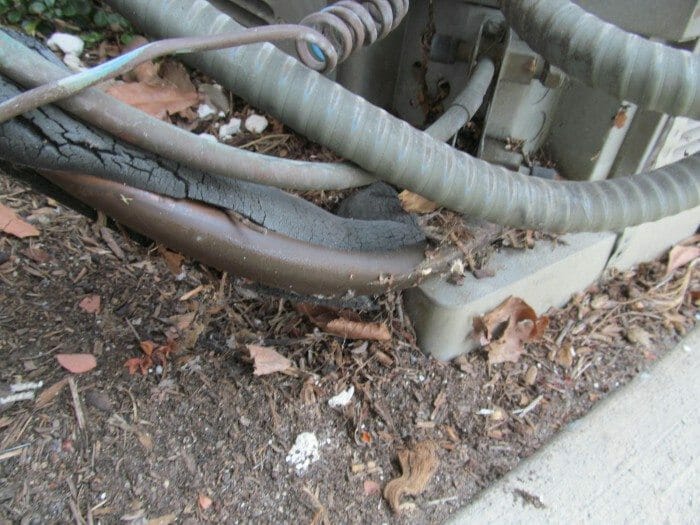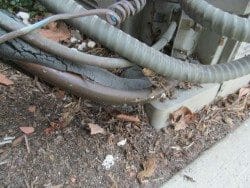 A big line and a small line
The suction line which carries gases from the evaporator (coils at the furnace area) back to the compressor / condenser on the exterior, should be insulated. It is the larger of the two lines.
The smaller line carries the liquid refrigerant to coils of the evaporator in the house which is often above or at the side of the furnace.
Why insulate the big line?
There are two basic reasons:
1. To keep the refrigerant running in the line from capturing additional heat as it travels from the evaporator coil to the compressor.
This will to some degree, reduces the load on the system, which saves energy.
2. The insulation helps prevent the line from sweating, which creates water dripping from the line. This moisture may cause stains and damage, at times to the drywall or wood. Occasionally it creates enough moisture for mold or mildew to develop. Therefore, keeping the insulation in place and maintained may prevent dripping and moisture damage.
Maintenance
Replacing or repairing the insulation is easy and inexpensive.
Who to consult? HVAC contractor or handyman.
Home owners will often wrap or replace refrigerant line insulation themselves. Air-conditioning technician or handyman can easily do this work.