Stucco Cracks Involving Foam Trim & Mouldings | If Serious
Home » Exterior » Stucco » Stucco Cracks Involving Foam Trim & Mouldings | If Serious
Last Updated:
October 15, 2021
It is not uncommon for stucco cracks to appear where there is foam trim or mouldings used to architecturally highlight the features of a home. Generally, it is a maintenance issue, but there is a limited concern of moisture intrusion that may cause damage to the interior of the wall or mold to develop.


Why and where do architects use foam trim and mouldings
?
Foam trim and foam molding architecturally highlights the design and features of a building, whether it's a home, a commercial building or an office building. It adds character, charm and uniqueness.
Architects use it for door and window trim or for Quoins, Pilasters, Columns, Bases and Capitals, Keystones, Cornices, Sills and Bands, as well as a multitude of other accents or highlights, creating beautiful contemporary, modern, or classic designs.
There are number of different types of foam used to manufacture these products and they come in many different sizes, shapes, and finishes.
Benefits of stucco foam trim and mouldings are:
Cost effective – they are relatively low cost
Ease of use, they do not require extensively trained workers
Light weight, easy to install and doesn't require expensive tools or equipment
Cracks with stucco foam products may appear in two basic areas
At the edges of where a manufactured piece of foam trim or moulding is secured to a stucco wall. The majority of these trim and accent pieces are secured in place with a construction adhesive and may be caulked at the edges if not stuccoed.
Another area that cracks are common is where two pieces of the foam trim fit together, the joint between pieces.
Foam trim or mouldings are more likely to suffer minor damage, especially from an impact standpoint or from thermal movement, than just a plain flat stucco wall area.
Workmanship and installation problems
If the adhesive was not properly applied per manufactures recommendations, perhaps the foam or stucco was wet, or the temperature at the time of application was too hot or cold, or other manufactures installation instructions were not followed; then cracking may occur.
No fiberglass mesh tape
One of the most common causes for cracks with foam trim or moulding is that a fiberglass mesh or tape should have been used but was not used on the seam where two pieces of foam meet or on the foam itself.
Stress and a homes framing
In areas around windows and doors, including garage doors, there is generally a number of stress points due to the framing of the opening. These stress points, as well as stress from temperature changes and wind loads in storms will often cause cracking,
If the cracks are 1/16 of an inch or hairline cracks, they generally are not a structural concern, but more of a maintenance concern. When they are a 1/8 of an inch, or a ¼ of an inch or larger, then they will fall into a higher level of concern, both from a moisture intrusion standpoint and possibly even a structural concern.


When evaluating cracks where there is foam trim or mouldings, first examine the seriousness of those cracks and whether there are any structural matters. Most likely there will not be, but if there is significant cracking in other areas of the stucco, then check to see if the foundation is cracked, if the homes' floors are level, if the doors close and open properly. Also, read about "Structural Stucco Cracks" in another article on this site.
Check for evidence of moisture intrusion in the areas of the foam trim or mouldings. Look for stains, deteriorated stucco, mold or mildew evidence, both on the exterior and the interior.
Once you have done number 1 and 2, if no problems, then repair or seal the cracked areas as needed.
Should you have an EFIS synthetic stucco system, you may want to consider having a Certified EIFS inspector look at the house if you are not comfortable with your observations. If there is an indication of structural issues, a qualified professional structural engineer would be a good person to consult.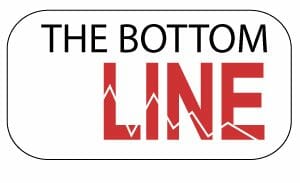 The majority of cracks involving foam trim and mouldings are generally not serious or leak. They are basically a maintenance issue.
---