Roof Tiles Cracked, Damaged or Missing; When Repairing Be Sure To Check The Building Felt Under The Tile
Home » Exterior » Roof » Tile, wood & composition shingles » Roof Tiles Cracked, Damaged or Missing; When Repairing Be Sure To Check The Building Felt Under The Tile
Last Updated:
May 4, 2021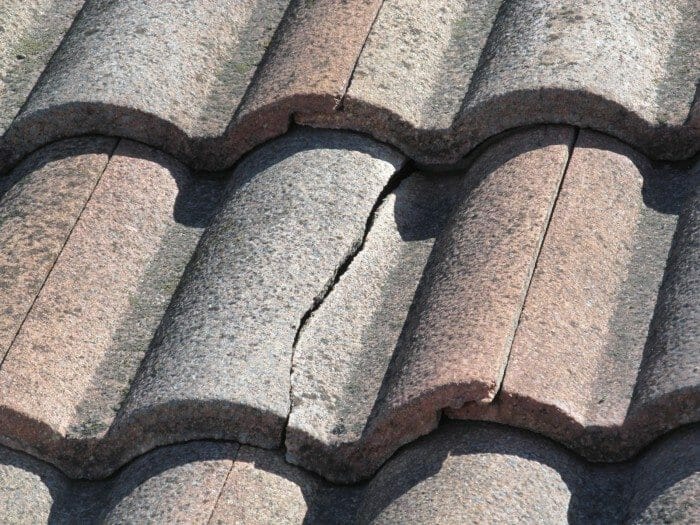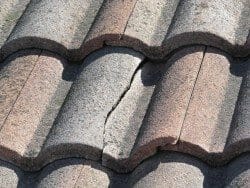 Over time roof tiles may crack because of storms, weather, freezing, thawing, or painters or window washers walking on them.
Repairing or replacing them is the two most common ways of handling this issue. Small chips or cracks are often left alone since there is risk of causing more damage by repairing them.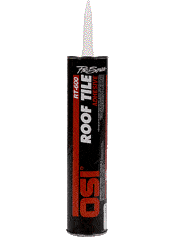 Repair
Silicone caulking is one method that is often used. It tends to last well and it works well for outdoor locations. Another repair method is using roof tile cements and adhesives. There are a number of products on the market and many are applied with a caulking gun.
Replace
Rather than repair a damaged tile, some prefer to replace it. Whether you repair or replace, the success of the fix often depends on the person doing the work. Also, keep in mind that when replacing tiles it may be hard to match the exact color and shade of the existing tile.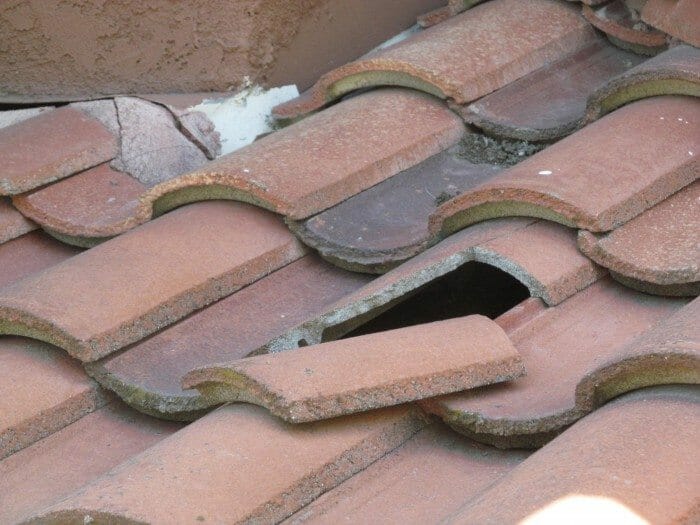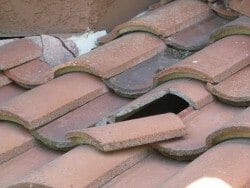 Check to see….
Sometimes the owners will have a few extra tiles left and set aside from the original roofing job. Ask the owner if there are any extra tiles laying around or that have been saved.
Tip: If several tiles on the front of a home need to be replaced, it may be hard to get matching colors, especially for those that have faded over time. In this circumstance, a roofer could pull several tiles off the back of the home (where it would not be seen from the street) and use these tiles as the replacement tiles for the front of the home. Then you would use the new, non-matching tile in the back of the home where the color differentiation can go unnoticed.
Don't forget to check the building paper or felt under the tile
If the building paper or felt is tore or damaged under the tile, the roof may leak, even after the tile has been repaired or new tile has been put on.
The reason for this is that it is basically the building paper under the tile that provides the majority of the water proof protection of the roof, not the tile. The tile serves to protect the building paper or felt from UV rays or physical damage from the wind and other weather elements.
Terminology: Roofers may refer to the felt or building paper under the tile as the "underlayment."
Who to consult? Roofers and qualified handymen.
Home owners and handymen often do limited maintenance and repairs on their roof. Roofers do the same as well as "Tune-ups."