Dead Bolts Requiring A Key On The Inside To Open Or Lock A Door Are Hazardous
Home » Exterior » Exterior Doors » Dead Bolts Requiring A Key On The Inside To Open Or Lock A Door Are Hazardous
Last Updated:
May 4, 2021
Security
Having a dead bolt that has a one inch throw (the part of the lock that engages into the jamb of the door when locking) is generally recommend for exterior doors of homes for security purposes. Basically a dead bolt provides much better security than just a regular latch on a door. Dead bolts can be easily changed or added to a door without a lot of expense or time.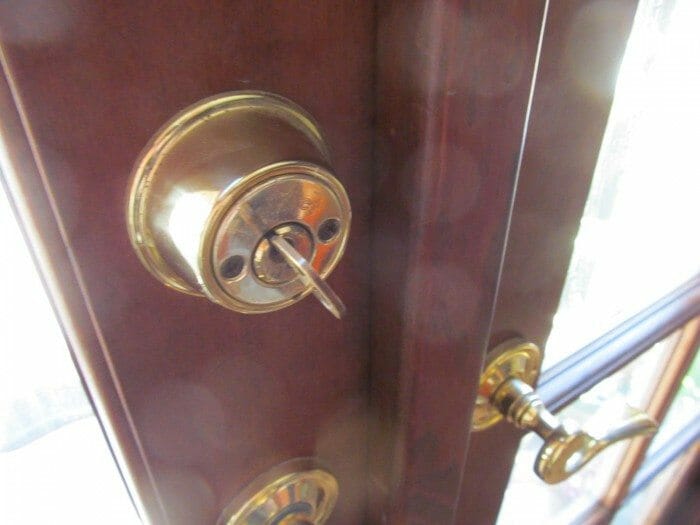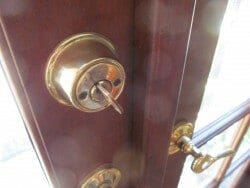 Fire
In case of a fire, occupants of a home should be able to easily and quickly exit the home. Therefore, the dead bolts on the exterior doors should not require a key to open from the inside. If the dead bolt was locked and the key was missing or bent, then one might not be able to open the door and would then be trapped by the fire. "All egress doors shall be readily open-able from the side from which egress is to be made without the use of a key or special knowledge or effort."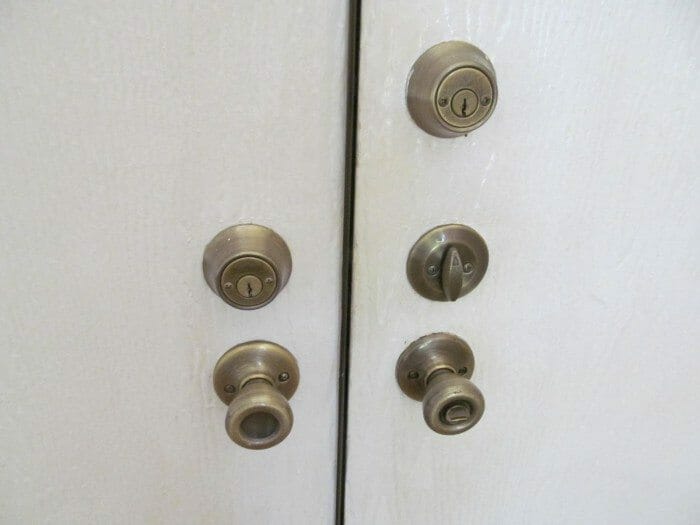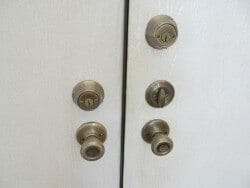 The Exceptions
Exterior glass sliding doors and doors for exterior storage or utility closets are an exception. These doors do not require a dead bolt; however having a dead bolt on exterior closet and/or utility room doors is not a bad idea in terms of security.
Too Much Security 
Having security is good but too much security can be a real safety concern in case of fire. Why not take a minute and look at yours. Experts always recommend placing fire exit issues above security issues. The good news, you can easily have both.
Who to consult? Locksmith or qualified handyman.
Home owners will often change or add locks themselves. Repair of locks generally is best handled by a locksmith.