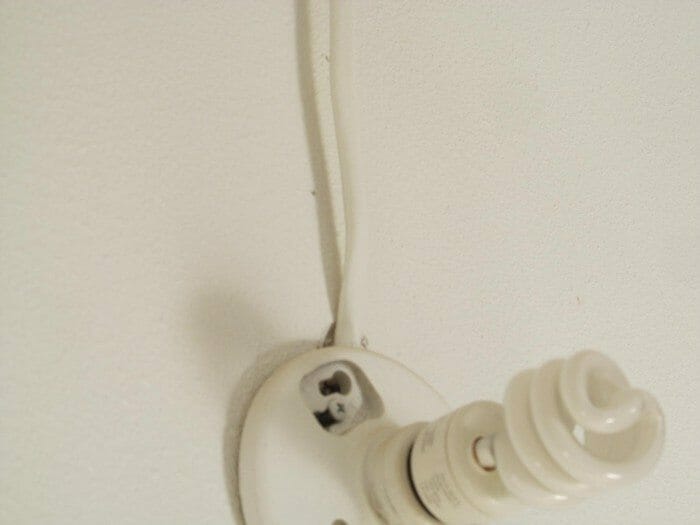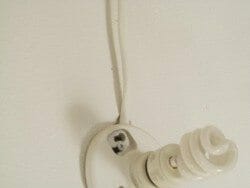 It is safety concern when an electrical wire is run under the edge of a fixture, however, it is generally an easy fix. This usually occurs when an inexperience person who was not an electrician decided to do a little electrical work.
Common concerns
Wire may become damaged by the fixtures edge.
 Installation was not done properly, thus a safety concern
 If exterior, water may enter the wall or fixture
Easy Fix
This type of condition can generally be corrected easily by qualified handyman or electrician.
Who to consult? An electrician or qualified handyman.
Changing or improving electrical wiring is usually done by a electrician or at times by a qualified handyman.
---