Electrical Panel Covers – Hinges, Screws and Latch Parts
Home » Electrical » Electrical Panels » Electrical Panel Covers – Hinges, Screws and Latch Parts
Last Updated:
May 4, 2021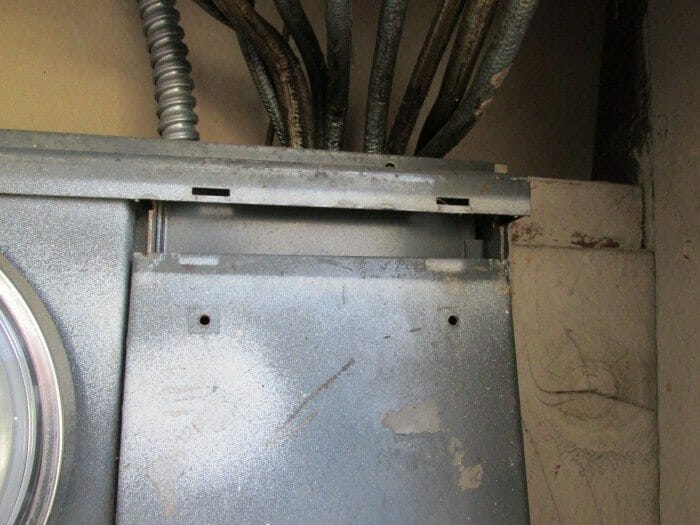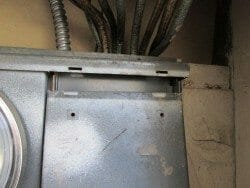 The most common parts missing on electrical panel covers are:
Hinges
Overtime the screws holding the hinges on tend to work loose. After awhile they get so loose that the hinges slip out of position or fall off. Checking these screws every couple of years and tightening them if necessary should be part of your maintenance plan.
Screws holding the cover in place
Many covers are held in position with two to six screws. Some how these get lost over the years and then only one or two screws are holding the cover on. When these are missing, take a minute and replace them.
Latches
When latches get damaged or fail to work, then repairing or replacement will help keep the covers latched properly. On some panels they may need to be ordered from the manufacture or modified for older panels.
Homes that keep there panels locked with a small pad lock should check the latch occasionally to see if it rusted or damaged. Also, check to see if the lock is working properly or if it needs lubrication.
Where is the key?
Over time we tend to forget where we put some of our keys, especially ones that we may only use every couple of years. The problem is that if we need to access the panel in case of an emergency or reset a tripped breaker, then we will need the key. Check where your key is. If moving into a home that you just purchased, make sure the seller left you the key and that it works.
Getting the parts
Missing parts can usually be found at home improvement stores or at electrical supply houses. Searching the internet may also be a good place to find the missing parts. The're usually easy to put on and are inexpensive to purchase.
Who to consult? Electricians and handymen.
The majority of missing parts can simply be replaced with little time or effort. Occasionally a special order may be needed for unusual parts.
---