Having a backyard home office can increase productivity, provide a quiet place to work away from the family and can even add value to your home. With the increasing number of telecommute and remote jobs available, having dedicated home offices are becoming increasingly more important. While most homeowners choose to convert an extra room in the home for office use, building a backyard office has a lot of perks. Since the office is relatively small compared to the size of your home, new opportunities for out of the box construction and architectural ideas are possible. Take a look at some of these beautiful and creative ideas below to spark your imagination and finally build the dream backyard home office you have been waiting for.
Why move your home office into the backyard?
Lets face it, if you don't work from home then you cannot really understand the frustrations that come with the task. Most of the time friends and family members just do not understand that while yes you may be at home… you are actually working (or at least trying to)! Moving the office into the backyard creates just enough separation from your home and family to preserve the normal boundaries that are associated with someone "at work"; keeping quiet during phone calls, not interrupting during the middle of something, and scheduling an appointment. Well, not exactly an official appointment but at least you will have a heads up when you see the kids running across the lawn to your office!
Build your own, or buy prefab?
Depending on your level of expertise, buying a prefabricated  backyard office/small home may be your best bet. Luckily right now there is explosive growth in the industry and there are now a lot more options to finding the perfect backyard home office.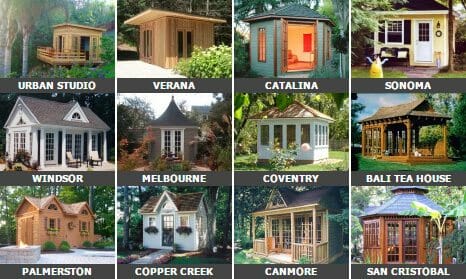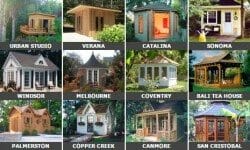 Summer Wood Home Studios – Offer a wide array of studios to suit your current home's theme and design. Choose from many different styles and then customize to suit.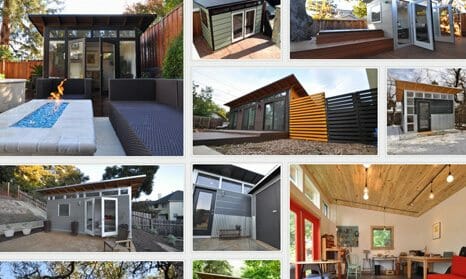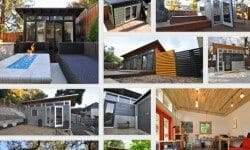 Studio Shed – Online customization tool to build your dream backyard office. Many different siding types, colors, layouts, window options, and door placements to fit your unique space.