Do You Need A Permit To Install Or Replace An Existing Water Heater?
Home » Plumbing » Water Heater » Do You Need A Permit To Install Or Replace An Existing Water Heater?
Last Updated:
December 19, 2021
Building jurisdictions in nearly all cities and counties require a permit to replace an existing water heater. Codes have changed, so the installation of a new water heater should meet current codes for safety purposes.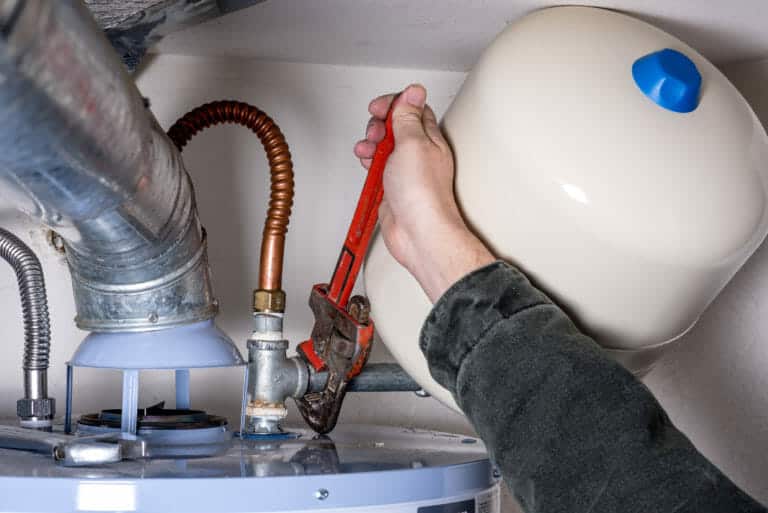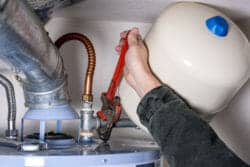 If a water heater is installed improperly there are many things that can go wrong. A few examples:
If a water heater is installed without a T&P valve (temperature and pressure relief valve) it may explode. People have died because of this, so it's important that a water heater have one and that it is properly installed.
Fire risk and electrical risk. If the water heater is a gas water heater, its very important that the gas line be installed correctly and that it doesn't leak. If the water heater is an electric one, the wiring needs to be connected properly and if the size of the water heater is increased, then a larger wire size and breaker may be required.
It's important to remember that there have been code changes and other requirements that may apply to the replacement of an existing water heater.
Permits
Generally, a permit for replacing a water heater is very simple to obtain. Usually a quick trip to the local building department is all that is required, plus a few dollars for the cost of the permit itself. Many building departments have a handout on installing a replacement water heater and are happy to answer any questions that you may have.
When you may need two permits
There are a few instances when two or more permits may be required.
Electrical permit
If there are situations where you have to make electrical modifications or changes, then an electrical permit may be required. For instance, if the breaker and wire size is too small to carry the electrical load of the new water heater, then a permit may be required to make the changes.
Plumbing permit
Should you need to add, extend, or modify any existing water lines to install the new water heater, then you should get a plumbing permit in nearly all building jurisdictions.
If a gas line has to be added or relocated, then a plumbing permit may be required for the modifications or changes; note that just one permit may cover both the water heater and plumbing modifications.
Can you replace a water heater yourself?
The short answer is yes, most of the time. If there needs to be electrical modifications, many building jurisdictions will allow you to do the modifications yourself if its your own home, but a few jurisdictions may require a license electrician to do the work. Occasionally, there may be other exceptions or requirements, however, a call to the local building department will normally provide the answers you need.
Check these items when replacing your water heater
Bottom Line
Generally a homeowner can replace an existing water heater themselves, but should obtain a permit. The safest way to know what your local building department requires is a quick call or visit to the department. Many building departments will have a handout on their installation requirements which can be very helpful; also they may have drawings or other helpful information online as well.
---