Swales and drainage channels should be clear of debris and in good condition so that the water will flow freely.
Debris (leaves, brush, dirt etc.) in a drainage ditch should be removed. One or more times a year these drainage channels should be checked to see if they are free flowing.
If the swale (ditch) is maintained by a Home Owners Association, it is wise to request that they clean out the swale so water will flow freely. Most associations are very responsive to these types of request.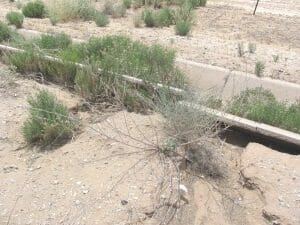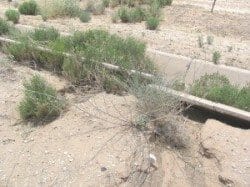 Damaged swales
Damaged swales or channels should be repaired. Sometimes the Home Owners Association or the city maintains these. Requesting the city or Home Owners Association look into and repair the swale is a good idea.