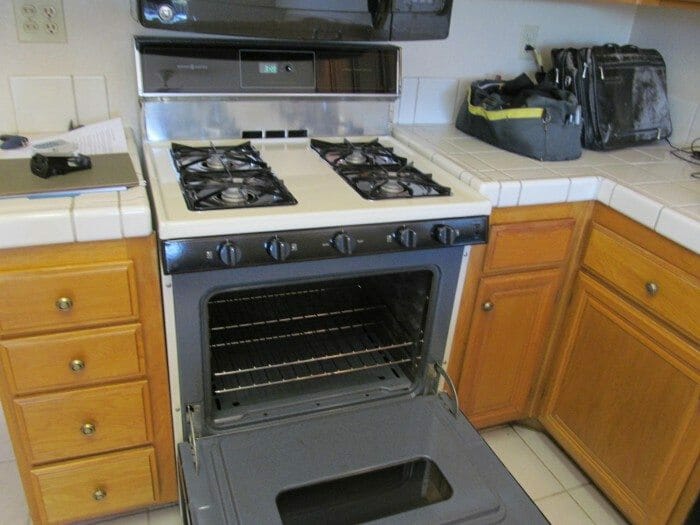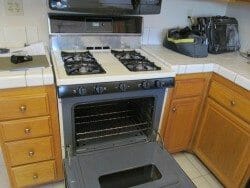 Anti- tip brackets are designed to prevent a stove with an oven door from tipping when weight is applied to the oven door.
If there are hot or boiling liquids or food on the stove top and a small child or adult puts the oven door down and stands on it (i.e. a child puts the door down to stand on it so they can reach a bowl of cookies ) then the stove may tip; spilling the hot liquids on the child. Scalding or burning the child.
In 1991, Underwriters Laboratories (UL) made Anti-tip devices a UL requirement.
Easy to install
The anti-tip brackets usually are located at the back two stove leveling legs or feet. These leveling legs just slide under the raised flanges of the ant-tilt bracket; thus the stove cannot tilt upward.
Safety tip when small children
Keep pan and pot handles turned toward the back or sides of the stove and cook on rear burners when possible. This reduces the chance of children grabbing the handles and pulling pans with hot liquids or food down on themselves.
Who to consult? Kitchen re-modelers, appliance technicians and qualified handymen.
Home owners can often install an anti-device themselves. Likewise, kitchen re-modelers, appliance technicians and qualified handymen can do this type of work easily and quickly.