Dishwasher Issues: Rusted Trays, Wheels Missing, Leaking and Damaged Door Gaskets
Home » Interior » Kitchen » Dishwasher » Dishwasher Issues: Rusted Trays, Wheels Missing, Leaking and Damaged Door Gaskets
Last Updated:
May 4, 2021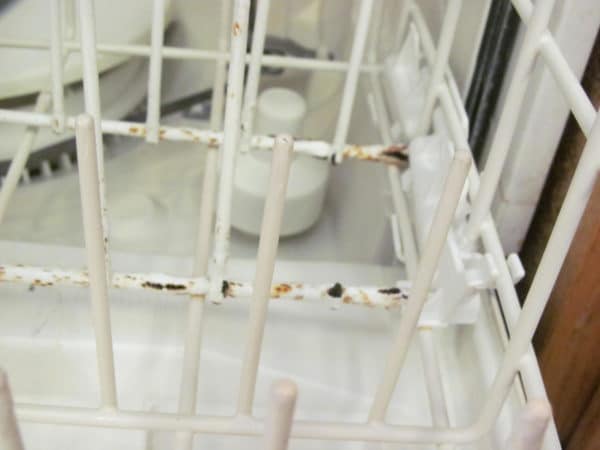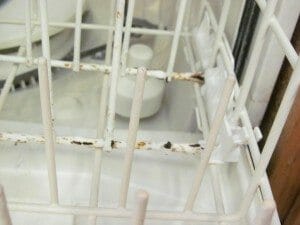 Rusted trays
Wheels missing
Leaking
Door gasket or seals damaged
All of the above seems to happen over time and are really just part of home ownership and of having a dishwasher.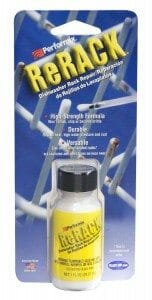 Bottom line – Maintenance or replace?
Trays rusted
When the vinyl coat on the dishwasher racks gets nicked or damaged, the metal under the vinyl coating begins to rust. Most home centers carry products that you can dab or paint on the rusted pieces to reduce the rusting and make them look better. A little bit like finger nail polish. This becomes a general maintenance item.
Wheels missing 
Dishwasher trays have a funny way of losing wheels. Generally it is much cheaper to order replacement wheels, than buy a new dishwasher. Local appliance repair stores or searching the internet is a good way to get these parts.
Door – Gasket missing, loose or damaged 
Leaking doors on dishwashers should be fixed quickly. Otherwise the damage to the surrounding area can be costly to repair. Appliance repair stores and the dishwasher's manufacture can usually help you get the proper seal or gasket.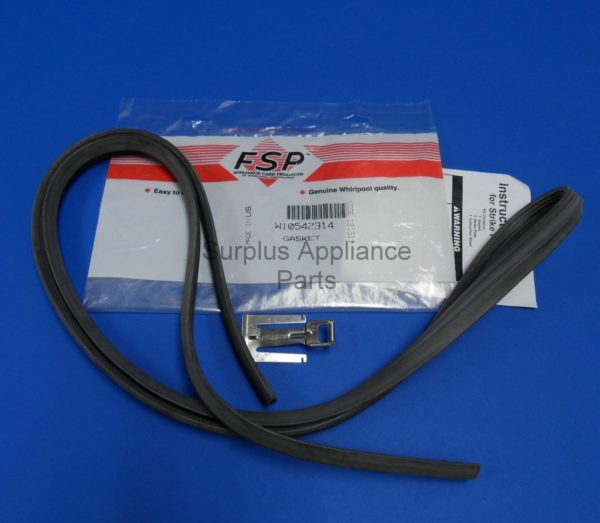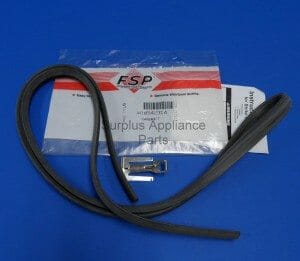 Pump leaking
Dishwashers that have not been used for awhile or that have sit idle for a long period will sometimes leak when used again. This may be due to the seals drying out over time. Generally an appliance repair man will need to replace the seals.
If the pump is worn out because of age and use, then replacing the pump may be necessary.
Other leaks may simply be from a fitting coming loose or a hose leaking. Both an easy fix.
Who to consult? Appliance repair man or technician or a qualified handyman.
Home owners will often do limited maintenance and repair work on their dishwasher. Appliance repair men or technicians or qualified handymen also do maintenance and repairs.