Keeping a home's duct insulation in place on the ducts saves energy and reduces heating and cooling cost.
Insulation on ducts has a tendency to come loose over time. On flexible ducting there is a tendency for the outer insulation to open up. The basic cause of this is that UV rays slowly deteriorate the outer thin plastic layer. It is this thin layer of plastic layer, or wrap, that actually holds the fiberglass insulation in place which is wrapped around the inner duct.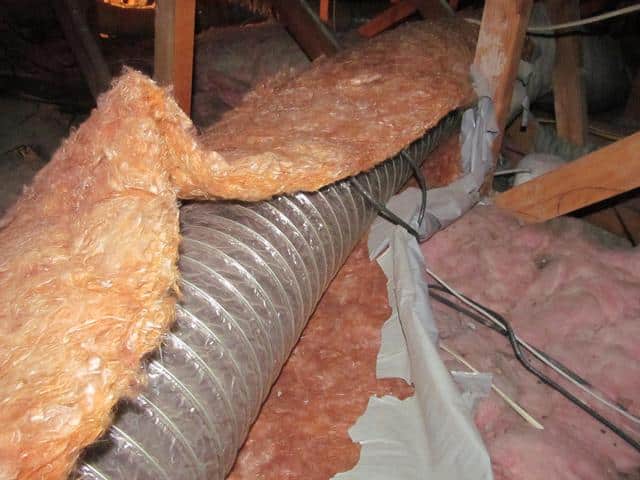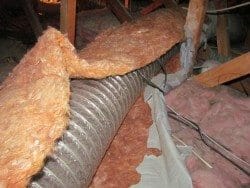 Duct tape
Loose insulation can usually be re-secured easily with the use of a little duct tape. First gather the insulation material back in position around the duct, then tape up the thin outer layer (usually a thin sheet of gray or black plastic) that holds the insulation in place.
Who to consult?
Home owners can re-secure or do maintenance on their ducts themselves. HVAC contractors and qualified handymen can manage most ducting issues easily and inexpensively.